How many uses of acorn flour do you know? Most people do not realize it, but when fall comes, it presents you with a bountiful source of food right next to you.
Instead of disposing of acorns, you can easily use them to create acorn flour.
What can you do with acorn flour? Well, there are very many uses of acorn flour that people are not familiar with.
There are certain recipes that will easily work with acorn flour. These are recipes that will create meals you simply cannot believe.
In this post, we are going to take you through the great recipes that work with acorn flour. We will provide you with simple directions to help prepare amazing and quick dishes. Let's get started.
What Does Acorn Flour Taste Like?
Acorn flour is not like the other types of flour in regards to taste. At first, the flour has a sweet taste, similar to maple sugar.
That lasts until you feel the tannins flooding in. it also has a sort of bitter taste, almost similar to a coated pill that has lasted longer on your tongue. That is pre-leaching.
After post-leaching, the bitter and sweet tastes will fade away. However, the nutty and sweet taste will come back strong after you cook the flour.
That provides a hearty and appealing flavor that you will simply love.
12 Recipes that Use Acorn Flour
Acorn flour is somewhat unique and not what most people are used to. However, there are several reasons why you should try using this type of flour.
One of the main benefits of the flour is the versatility. You can easily use it on a wide range of recipes successfully. The meals you create will be full of nutrition and will be quite unique.
Apache Acorn Cakes
This recipe is one of the oldest and simplest that you can work with. It can be prepared with a campfire or a stovetop if you would like.
It is an old Native American recipe. They would take dried acorn cakes, some shredded meat, as well as soups on their journeys.
To make the dish, you need the following. 
A cup of acorn meal
A cup of cornmeal
Some water
Quarter a cup of honey
A tablespoon of oil or melted butter
A bit of salt. 
Using this recipe, you will only take around 10 minutes for proper preparation, around 20 minutes to cook it well.
You will be able to prepare around 8 servings. It does not require much effort and only a few tools.
Acorn Bread Recipe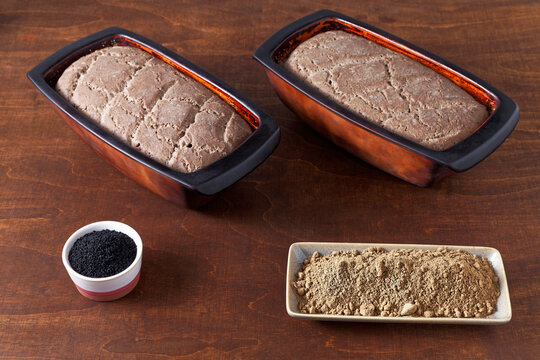 In case you have acorns, or some acorn flour, you can make use of this amazing recipe to prepare some acorn bread.
The recipe is very easy to follow and only requires around 50 minutes to be complete. The recipe will give you around 1 loaf, which is completely worth the time.
Before making the recipe, ensure you have the following:
A cup of flour
A cup of acorn meal
A couple tablespoons of baking powder
Some sugar tablespoons
A teaspoon of salt
One beaten egg and a substitute
A cup of milk
Several tablespoons of oil
Baking the bread in 350 degrees Fahrenheit is what it takes and it only requires 35 minutes to completely bake.
After baking it, we recommend that you allow it to cool, after which you should serve with some honey or jam. Completely worth it.
Acorn Cookie Recipe
Making cookies is not hard and neither are acorn cookies. You can use the recipe to prepare some adorable and delicious treats.
The recipe is also very simple. If you have not tried some ginger snaps, then you should try this one out.
Simply prepare 
5/8th cup of sugar
An egg
A stick of unsalted butter
A quarter teaspoon of vanilla
⅙ cups of molasses
One and a half cups of acorn flour
One and a quarter teaspoons of baking soda
Quarter a teaspoon of salt
One tablespoon of spicebush berries
Two and a half teaspoons of ginger stolons
Acorn flour gives acorn cookies a darker flavor that is not like the ones made with normal flour. Before you make the cookies, ensure that you have adequate ingredients.
If you are making Hershey acorn cookies, for instance, ensure that you have adequate chocolates since you might require more than you would think.
Acorn Cakes Recipe
When you make acorn cake, you will most probably end up with a crumbly cake that you will love.
It also has a taste that you would not imagine. It also requires very few ingredients to create and perfect and you can be sure that anyone can easily make it.
For the cakes, you will require:
One and a half cups of dates chopped finely
A cup of boiling water
A teaspoon of baking soda
A teaspoon of vanilla extract
One cup of acorn flour
One cup of flour
Half a teaspoon of sea salt
Half a cup of softened butter
A cup of brown sugar
Three eggs
There are different versions of acorn cakes and this recipe is one of the easiest to work with.
You simply need to bake it for around 30 minutes and after it is baked, allow it to sit for a while for amazing results.
Watkins All Natural Original Gourmet Baking Vanilla
Acorn Porridge Recipe
Preparing acorn porridge is very simple, especially with this recipe. To be honest, there are different types of acorn porridge, all of which have amazing results.
Acorn mush, for instance, is a very old Native American dish that is made with some basic ingredients, including acorn flour.
You do not require much to make acorn porridge. You simply need:
Third a cup of leached acorn flour
Two thirds a cup of grits, coarse-ground
Four cups of water
Butter maple syrup
Some kosher
The process requires constant stirring, but it is all worth it when done. Prepare this nutritious and amazing meal to get a unique dish for your family.
Acorn Pancakes Recipe
If you want to prepare a unique breakfast that has amazing flavor, then try out this amazing recipe that uses acorns.
With this recipe, you will make around 36 pancakes the size of a dollar. Enjoy them for any family-friendly occasion such as thanksgiving or Christmas as brunch or breakfast.
To make acorn pancakse, start by preparing:
A cup of white flour
A cup of acorn meal
One teaspoon of salt
Two eggs
Quarter a cup of vegetable oil
A cup of honey
Two cups of milk
It tastes much better when it is served hot.
Acorn Tortillas Recipe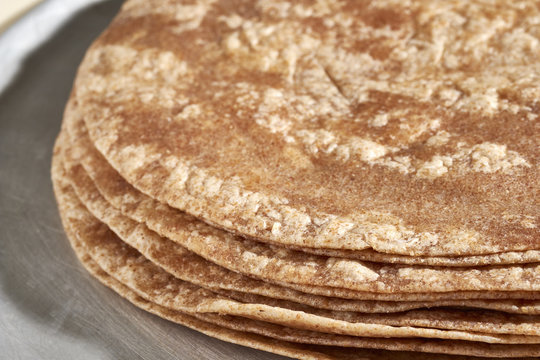 The acorn tortillas are a fusion cuisine that you will love. You might not think that the recipe will work but it really does. Perfectly if I may add.
To make some acorn tortillas, 
ensure you have
1 teaspoon salt
1 teaspoon shortening
1 tablespoon baking powder
3 cups whole wheat flour
3 cups acorn meal
Half a cup warm water
Follow the recipe instructions well, combining the dry ingredients with variations of the shortening for the best results. You can enjoy these tortillas in form of snack chips or even for tostadas and tacos.
Manataka Acorn bread
Preparing the amazingly sweet and crumbly dessert only requires close to 15 minutes with this recipe. The cooking process will take around 30 minutes and the recipe produces a serving of 12.
To make manataka acorn bread, simply prepare
One cup of acorn meal
A cup of whole grain flour, 
Two tablespoons of baking powder
Half a teaspoon of salt
Three tablespoons of dark brown sugar
One beaten egg
A cup of milk
A tablespoon of canola oil
A tablespoon of melted butter
Cooking this bread requires an oven that will easily heat to 400 degrees Fahrenheit.
Ensure that when mixing, you avoid over-mixing so that the batter does not become lumpy. You will produce 1 loaf of bread with this recipe.
Sourdough Acorn Pancakes
Sourdough pancakes are very easy to prepare with this simple recipe. They are a special treat for every home. With the addition of maple syrup, making it becomes even easier. 
For the sourdough acorn pancakes, prepare
A teaspoon of baking soda
Two teaspoons of baking powder
A teaspoon of baking soda
Half a teaspoon of salt
Two tablespoons of sugar
Two eggs
Four tablespoons of melted butter
Half a cup of buttermilk
A cup of strained acorn meal
Acorn Nut Butter
You can prepare acorn nut butter even if you have not one it before with the help of this simple recipe.
Make this once and you will not need to check the instructions again. Acorn is abundant and also provides you with adequate nutrition.
Acorn nut butter is prepared with
A cup of leached acorn flour
Around five tablespoons of peanut oil
The amount of time this recipe requires depends on the tannin level on your acorns.
Roots Circle Baking Powder | Gluten-Free All-Purpose Leavening Agent For Cooking and Baked Goods
Acorn Pudding
This recipe, unlike the ones above, will need a bit more. Regardless, you can easily prepare it. With this recipe, you will produce around 5 servings.
Acorn pudding is prepared with 
Four cups of whole milk
Half a cup of cold whole milk
Half a cup of acorn meal
Half a cup of maple syrup
Third a cup of brown sugar
Quarter a cup of light molasses
Two tablespoons margarine or butter
A tablespoon of salt
Quarter a teaspoon of ground cinnamon
Three quarters a teaspoon of ground ginger
Two slightly beaten eggs
This recipe will take you around 3 hours 30 minutes to prepare it completely. Before you serve it, after it is ready, you should allow it to sit for 30 minutes. Serve it warm with some light cream or vanilla ice cream.
Acorn Spice Cupcakes (Gluten-Free)
For a gluten free meal, try the acorn spice cupcakes. Those who have given it a try know just how amazing it is. This recipe will only require half a cup of the flour to get the amazing results.
Prepare acorn spice cupcakes with
Half a cup of acorn flour
One and three quarters a cup of gluten free flour
A tablespoon of baking powder
A teaspoon of salt
A quarter a teaspoon of baking soda
Four eggs
Half a cup of vegetable oil
A cup of sugar
A tablespoon of pumpkin pie spice
Two thirds a cup of sour cream 
You will only need around 40 minutes to prepare.
Also read: How Long Does Flour Last? – 2 Important Types of Flour You Should Know
FAQs
Is acorn a fruit or a nut?
The acorn is a fruit from the oak tree. It features seeds that eventually grow to new trees. Falling is part of their lifecycle.
Who eats acorns?
There are different animals that enjoy acorns including certain ducks, birds like pigeons and jays, as well as woodpeckers. Mammals such as squirrels and mice will enjoy it too.
Can you use acorns to make flour?
Acorn flour is one of the edible, nutritious, and easy to make types of flour. They have been used in different ways to make some amazing meals.
Can you roast acorns and eat them?
There are different ways you can enjoy acorns, one of which includes roasting them before enjoying them. They are prepared in a similar way to chestnuts.
Some Thoughts
Acorn flour is a very versatile type of flour with some amazing nutrition and results. It is capable of producing some amazing cakes, bread, cookies, porridge, and more.
These are not the only recipes that can use acorn flour. You can try out some amazing versions of your own. Have fun!
Check out: 26 Delicious Recipes From The Pioneers