Did you know that you can keep eggs for up to 10 years without losing taste and texture? You can do that by learning "How To Dehydrate Eggs For Longer Storage".
Eggs are seasonal. You may get more than you need from your birds in spring and lack them in winter. By proper preservation, you can ensure you have eggs to supplement your diet all year round. You can do that by dehydrating them.
Read on to learn more about dehydrating eggs for long-term storage and other related information1
Benefits of Dehydrating Eggs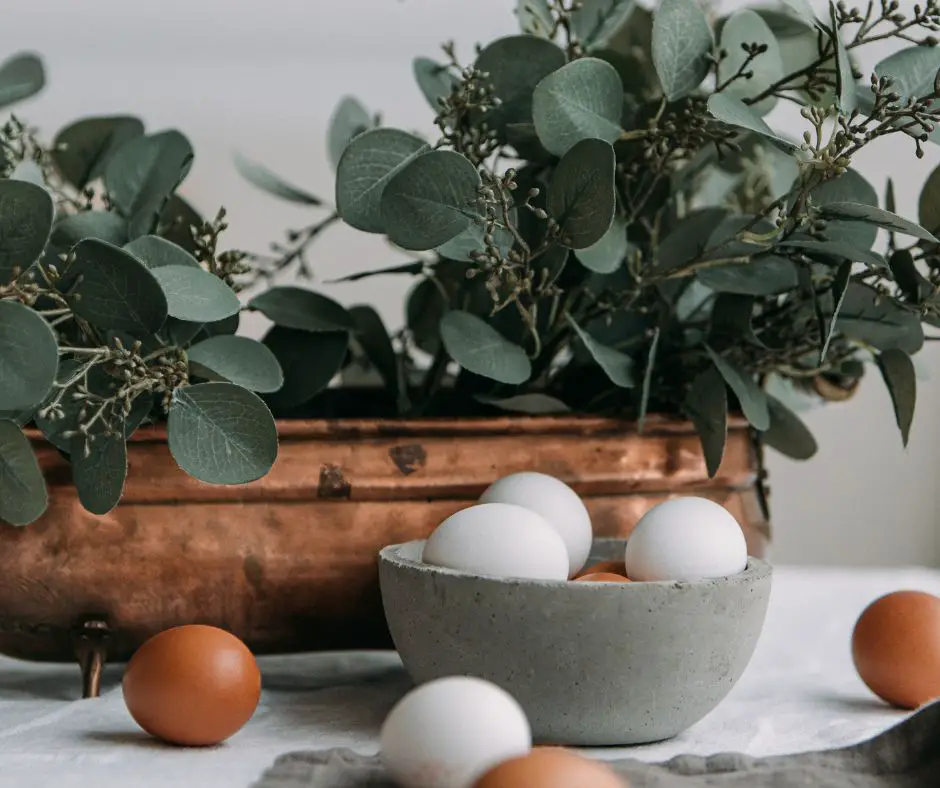 Dried eggs offer more benefits compared to raw ones. Let's quickly highlight what you get when you dehydrate your eggs.
Hydrated eggs can have an indefinite shelf life if well prepared and stored. You can keep them for long periods without refrigeration and worry-free.
Dried eggs are rich in proteins, immune-boosting properties, antibacterial qualities, and all other nutrients in fresh eggs.
Hydrated eggs are essential ingredients for making protein-rich pet foods. They are also easy to digest and offer antioxidants.
Hydrated eggs are affordable if you buy them from a food store. That helps you save on the cost of food.
Hydrated eggs take less space, making them easy to store or carry around.
Dried eggs are the main ingredients in making baked foods and other recipes.
2 Methods to Dehydrate Eggs
Dehydrating eggs is the method of extracting their water content. That lowers the microbial activities that usually make the fresh egg perishable.
You can dehydrate raw eggs or pre-cooked eggs. Either way, you should follow a procedure to reduce their moisture content.
So, what are the steps to dehydrate eggs?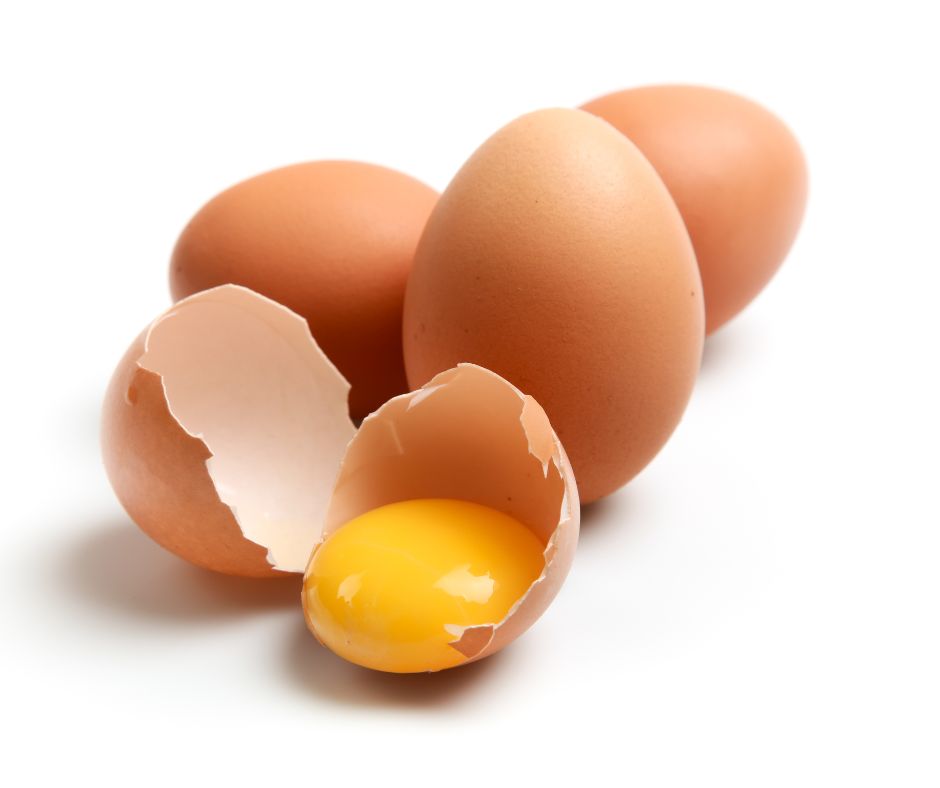 Crack Eggs Open and Whisk Them
The first step in dehydrating eggs is to crack them open. This applies to raw eggs or pre-cooked ones. You can do it using your preferred method. Let's describe a few ways to do it.
Cracking Eggs On The Countertop
In this method, you will be working on your countertop. So, what do you need? Just collect your eggs and a bowl large enough to accommodate all cracked eggs and give you room to crack them.
Identify the midpoint of the egg when standing upright. It has a weakness around that area where you would draw the equator if it were the earth's globe.
Grasp the egg, hold it firmly in your hands, and hit it against the countertop. You should time the midpoint and let the egg land squarely on its side on the countertop.
Also, you should be calm and well-composed and let one sharp tap. It is better once than hitting the egg several times, which can shatter the shells.
Once the shell breaks and forms enough crack, use your thumb to press it inwards and separate the shell. That makes it easy to pour the yolk and white into the bowl, separating them from the eggshell.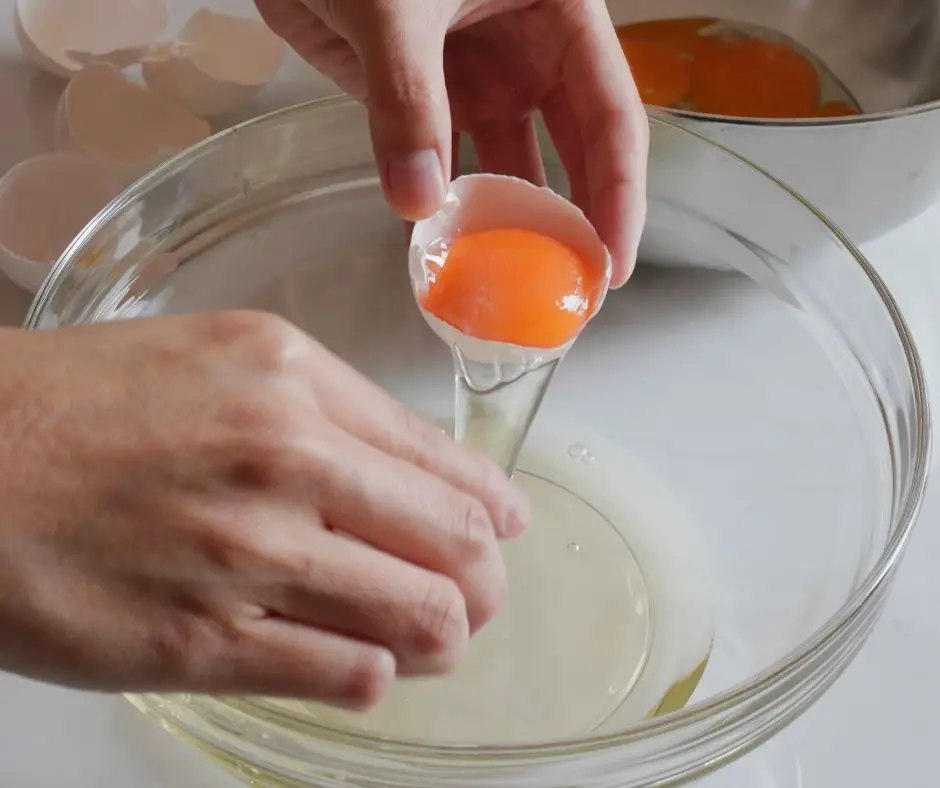 Hitting Two Eggs Against Each Other
Did you know you can use one egg to break the shell of another without it getting even a crack? It is a mesmerizing physics you can apply to crack eggs. You will need two or more eggs and a bowl.
Hold an egg in each hand and gently hit them against each other at the midpoint or the equator.
The shell of one of the two eggs should crack. Once you have the cracks on the eggshell, press it inwards with your thumb to break it and pour the content into a bowl as you did before.
Using One Hand to Crack an Egg
This method is the most advanced but can be messy if something goes wrong. You can end up with shell pieces in the bowl or untidy hands. Proceed cautiously.
Hold an egg in one hand, such that your thumb and index finger are on one side of the equator. The middle and ring fingers should be on the other side.
Crack the shell by hitting it against the side of the bowl and immediately pull the cracked eggshell apart with your thumb and middle finger.
You may need to practice this method more than once to master it. But if it sounds complicated, you can use the previous options.
Once you break the egg, use a sizable spoon to whisk it. Continue whisking until yolk and white are uniformly mixed.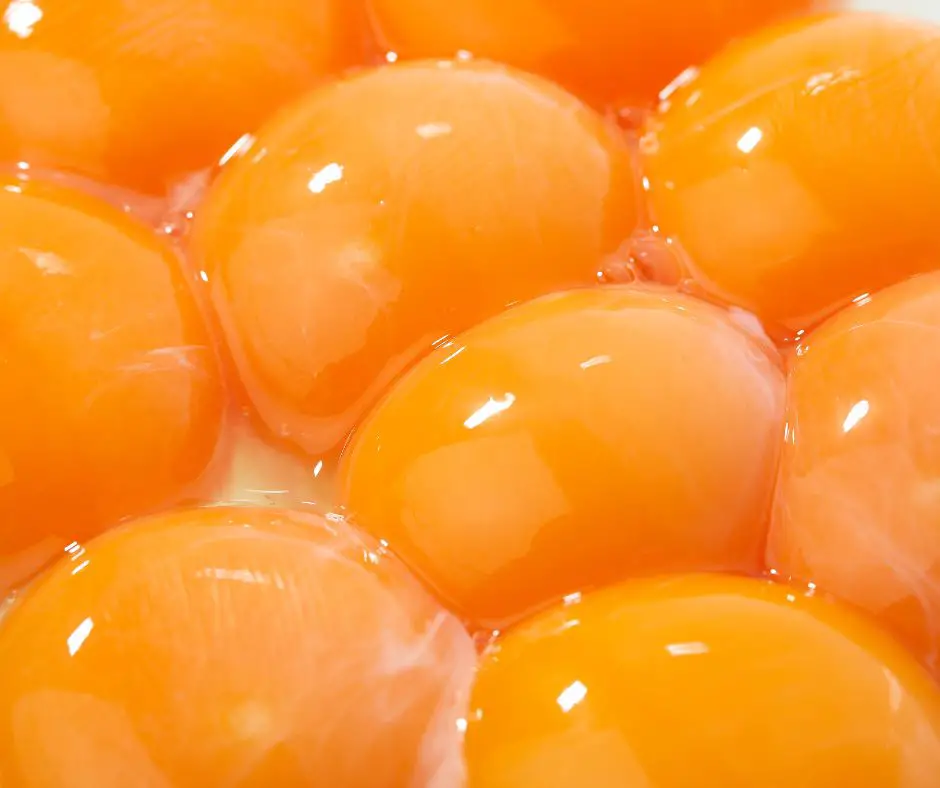 Method 1: Dehydrate Raw Eggs
This is the most common method. You will need the following to dehydrate raw eggs:
Dehydrator
Whisked egg yolks and whites
Blender, rotary beater, or mortar and pestle.
Dehydrators come with trays. Most manufacturers specify the number of eggs each tray can hold, and the number is typically six. Proceed as follows:
Place the fruit leather on the dehydrator tray and pour your whisked or scrambled raw eggs into it. A thin layer of the beaten egg mixture is preferred for faster drying.
Place the trays into the dehydrator and run it at a temperature of about 135-145 degrees Fahrenheit.
Dehydrate the eggs until they become coarse and dry. Don't forget to stir every two hours to encourage uniform drying. That can take between 8-18 hours, depending on the dehydrator you are using and the thickness of the egg mixture.
Method 2: Dehydrate Pre-cooked Eggs
This second method requires you to pre-cook the eggs before drying them. Cook the egg mixture just as you would but without onions, tomatoes, or any additives except cooking oil.
You also need to use a spoon to break them into smaller pieces as they cook.
You can start by drying the cooked eggs between paper towels before transferring them to a dehydrator. Put the pre-cooked egg on a flat surface and spread it into an even layer.
Cover it with three layers of paper towel and press manually to remove excess moisture from the cooked scrambled eggs.
You may need to replace the paper towels if they are too soaked to absorb more water. Doing that will reduce the time they take on a dehydrator tray.
Spread the cooked eggs on the dehydrator tray, ensuring they form a single layer.
Run the dehydrator at a temperature setting of about 135-145 degrees Fahrenheit.
Dehydrate the eggs until they become dry. That usually takes 10-12 hours, but it can be less if you dry the eggs under paper towels.
Process them Down Into a Fine Powder with a Blender or a Mortar
This next step applies to both raw and pre-cooked eggs.
Transfer the dehydrated egg pieces into a food processor bowl or blender and blend until they are granulated. It should be as close to powder as possible to make them easily when you need to reconstitute them later.
Alternatively, you can use a mortar and a pestle to grind the dried eggs. This is an equally effective approach though it takes longer to do the task.
Dried and grounded eggs are ready for packaging and storage.
Ninja BL770 Mega Kitchen System, 1500W, 4 Functions
Sale
Ninja BL770 Mega Kitchen System, 1500W, 4 Functions for Smoothies, Processing, Dough, Drinks & More, with 72-oz.* Blender Pitcher, 64-oz. Processor Bowl, (2) 16-oz. To-Go Cups & (2) Lids, Black
POWERFUL CRUSHING: The 72-oz. Total Crushing Pitcher pulverizes ice to snow in seconds for creamy frozen drinks and smoothies with a powerful 2-plus horsepower motor. (64-oz. max liquid capacity).
FOOD PROCESSING: 8-cup food processor bowl provides perfect, even chopping and makes up to 2 pounds of dough in just 30 seconds.
4 VERSATILE FUNCTIONS: All 4 functions – Blend, Mix, Crush and Single-Serve – utilize 1500 watts of performance power to truly customize your drink-making experience.
Dehydrated Eggs Relevant Concerns
How Long Do Dehydrated Eggs Last?
Dehydrated eggs have a long shelf life if stored in an oxygen-free container, which should be kept in a cool dark place. Typically, they can last between 5 and 10 years.
How To Store Dehydrated Eggs For The Long-Term?
A glass jar is the best container for storing dehydrated eggs. Pack it up to the top without leaving any empty head space and tightly close it. It is better to make it airtight. Next, store the glass jar and its content in a cool dark place.
16 oz Clear Glass Jars with Silver Metal Lids for Sealing
YINGERHUAN Glass Regular Mouth Mason Jars, 16 oz Clear Glass Jars with Silver Metal Lids for Sealing, Canning Jars for Food Storage, Overnight Oats, Dry Food, Snacks, Candies, DIY Projects (4PACK)
CLEAR GLASS: The timeless clear finish of these canning jars looks elegant and rustic in your cupboards, shelves or refrigerator and allows you to easily identify contents. They're a handy, multi-purpose item for your kitchen, home, office or studio
MULTIPLE USE: You can use canning jars to store fruits, vegetables, sauces, syrups and other condiments. These 16 oz regular mouth mason jars are also an ideal option for holding treats, snacks, arts and crafts supplies and more. The clear glass jars could be a great addition to any product line.
KEEP FRESH: Includes matching regular mouth lids to help seal in freshness and flavor. Ball glass jars are ideal for the storage of of dry foods and snacks such as sugar, beans, peas, rice, oats, flour, pasta, cookies, crackers, and candies
How To Use Dehydrated Eggs?
Dehydrated eggs can be used in any recipe where you need raw eggs. Dehydrating eggs does not change their properties or nutritional value.
Many people use them scrambled, as an omelet, casserole, or as baked foods, including bread and cakes.
When using dehydrated eggs, you should first rehydrate them. But how do you do that and know the quantity? One raw egg is equivalent to one tablespoon of powdered egg mixed with 2 tablespoons of water.
You should let your re-hydrated eggs sit for about five minutes before using them.
Alternatives for Preserving Eggs In General
Dehydrating fresh eggs is the most effective method of preserving eggs for later use. However, alternatives exist. You can also do the following:
Freeze eggs
Preserve eggs using mineral oil
Freeze dry eggs
Freeze scrambled eggs
Hard boil eggs
Use water glass storage
Salt eggs
Wrapping Up
You can preserve the eggs that you have in plenty at some point of the year for later use. Dehydrating is the most efficient method for storing eggs in the long term.
If done and packaged well, your eggs can last up to 10 years without losing taste and texture. Just keep them in a sealed glass jar in a cool dark place.
Thank you for your time reading this article at Em Offgrid. We appreciate your time and invite you to explore the site for related content. Also, you can share it with your friends who can use this information for the better.