Is it possible to make peaches last longer, and how do you do it? Fortunately, yes. You can extend the shelf life of these delicious fruits if you don't want to use them immediately after picking them.
Peaches are highly perishable fruits. Once they are ripe, you should use them immediately. That is a challenge since they are only available in the summer. To use them during any other time, you need to preserve them.
We will explain a few methods you can use to extend the shelf life of peaches so that you can use them later. Read on for detailed information.
Nutrition and Shelf Life of Fresh Peaches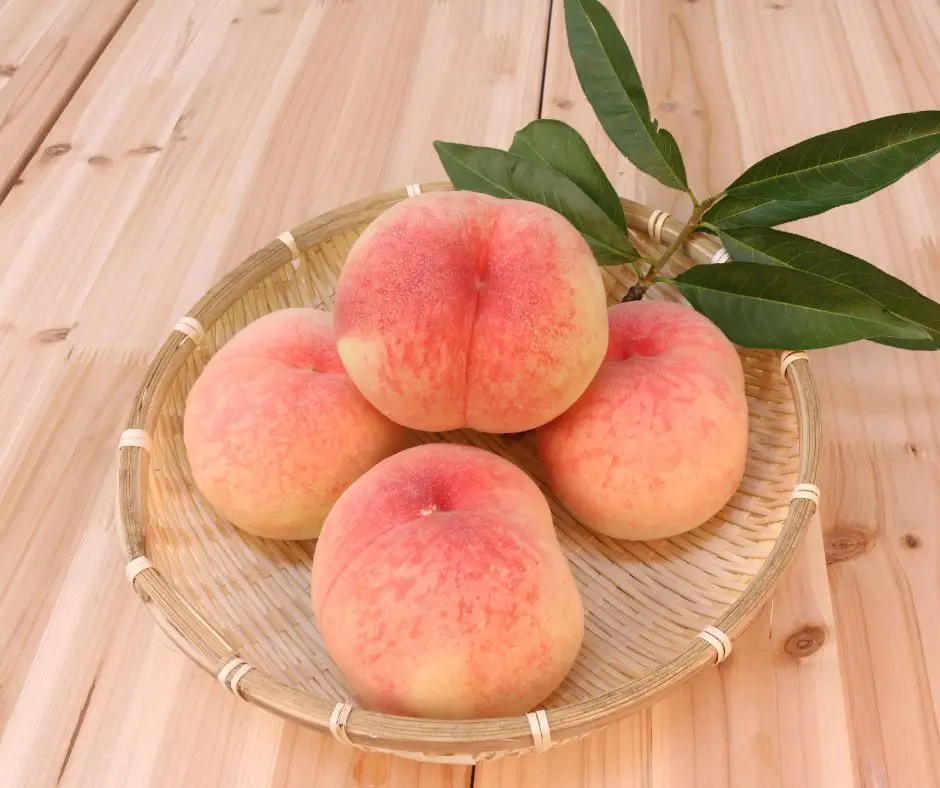 Peaches are stone fruits bearing fuzzy skin that takes different color tones. It can range from yellow to soft orange and soft red. This fruit is different from others by a hole in the center, surrounded by juicy, sweet flesh.
Peaches are ready in the United States from May but can be available through September. That makes them one of the best summer fruits.
However, they are highly perishable. They can only last a few days if not preserved. A refrigerator can only extend its shelf life for a week.
Peaches are among the nutritious fruits you find in the summer. One fruit weighing about 147 grams has 50 calories and many other nutritional contents as outlined below:
0.5 grams of fat
15 grams of carbohydrate
13 grams of sugar
2 grams of fiber
1 gram of protein
Vitamins A, C, E, and K
Minerals include iron, choline, potassium, magnesium, phosphorus, manganese, zinc, and copper.
Peaches have many health benefits. They are a good source of antioxidants and can aid in digestion. Eating peaches can also improve your heart health and prevent cancer.
How to Make Peaches Last Longer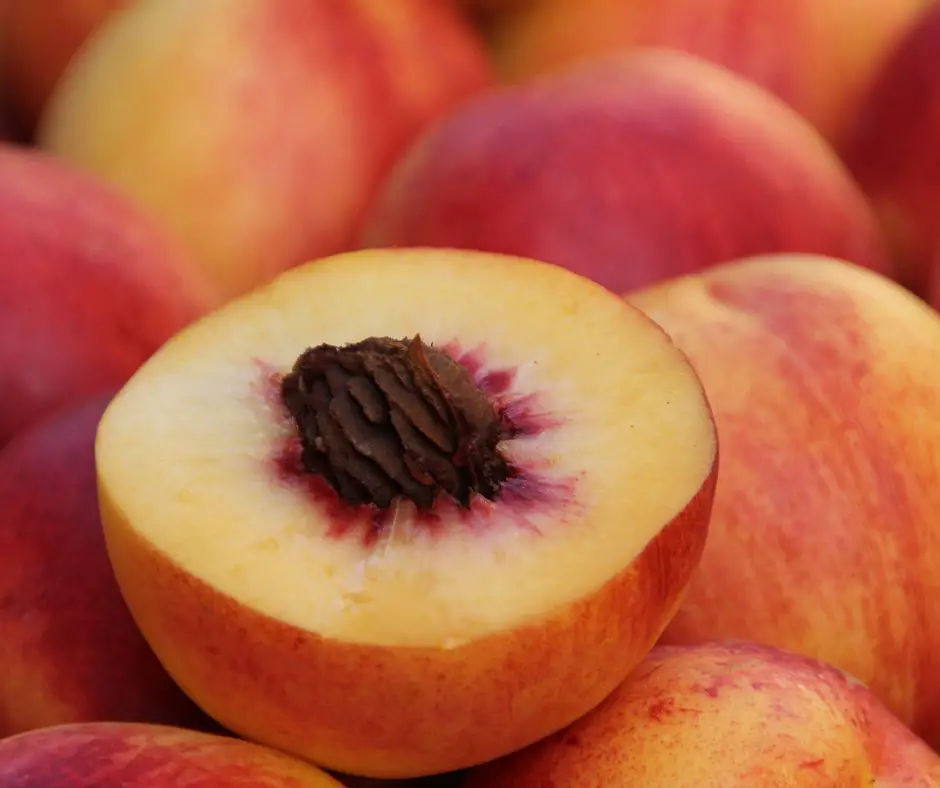 Peaches are highly perishable. That means you should know how to preserve them for future use when they are abundantly available.
If you cannot eat all your peaches within a few weeks after picking them up, you can use an appropriate method to extend their shelf life.
The peaches preservation method you choose depends on their state and your needs. They require room temperature.
But ripe and ready-to-eat peaches need refrigeration. Let's look at the best ways to preserve your peaches.
Let Peaches Ripen at Room Temperature
Peaches continue to ripen after picking them. This is a characteristic of every fruit, but you don't want to harvest peaches with green patches on the skin or hard ones. They won't ripen as expected and may lose taste.
One of the ways to keep unripe peaches for long is to ripen them in a brown paper bag. Put them inside the bag and place them on the kitchen counter at room temperature. It will take some time for them to ripen, which gives more time before using them.
Ripe peaches have a characteristic sweet fragrance. That tells you they are ready to use and should be used immediately. If you don't want to use them as soon as they are ripe, consider storing them in a refrigerator.
Store Ripe Peaches in The Refrigerator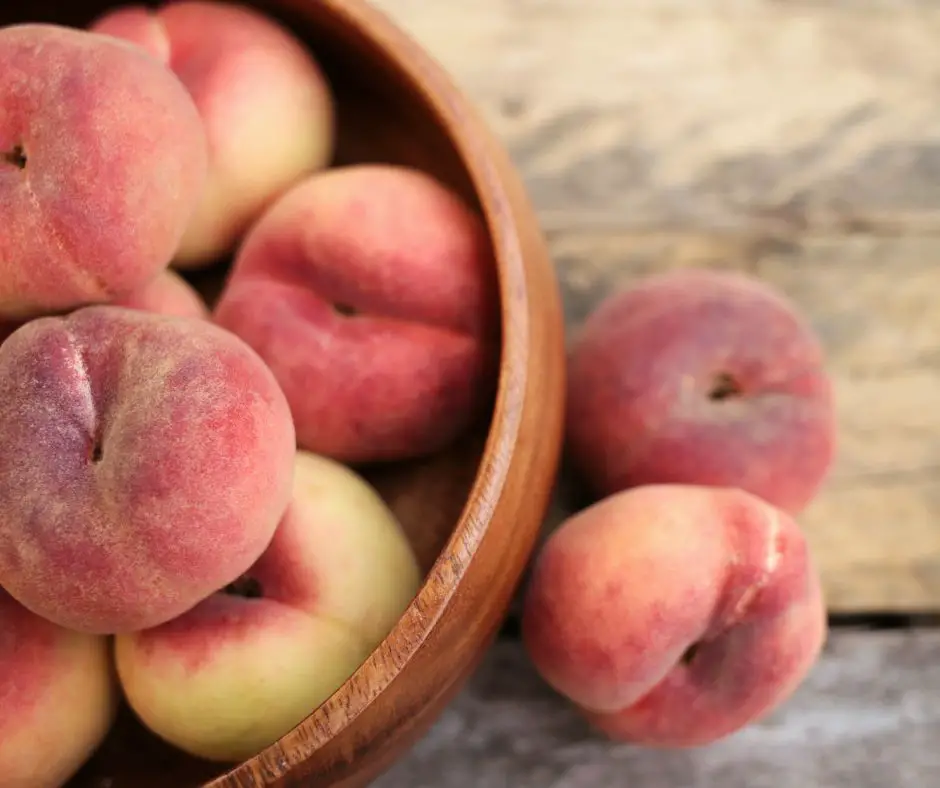 Storing your peaches in a refrigerator can extend their shelf life for 5-7 days. But how do you keep them in a fridge?
Slice the ripe peaches into small pieces or cubes and put them in an airtight container. Place the container and its content into a refrigerator.
The cold temperature inside the fridge prevents further ripening of the fruits, and the airtight container prevents them from browning.
Peaches can turn brown when exposed to air. This color change can also cause changes in flavor because oxidation degrades the vitamins and other vital nutrients. Therefore, you should put them in a sealed container as soon as you cut them into pieces.
Remember, storing peaches in a refrigerator after they are ripe can only give you an additional shelf life of 5-7 days. So, ensure to use them before that period elapses.
Remove peaches from the refrigerator at least 30 minutes before using them. That is to enhance their flavor.  
Freezing to Long-Term Peach Storage
Freezing peaches is the best method for long term storage. It is preferred if you have more peaches than you can eat in a week. Frozen peaches can keep fresh for months, about 6-12 months.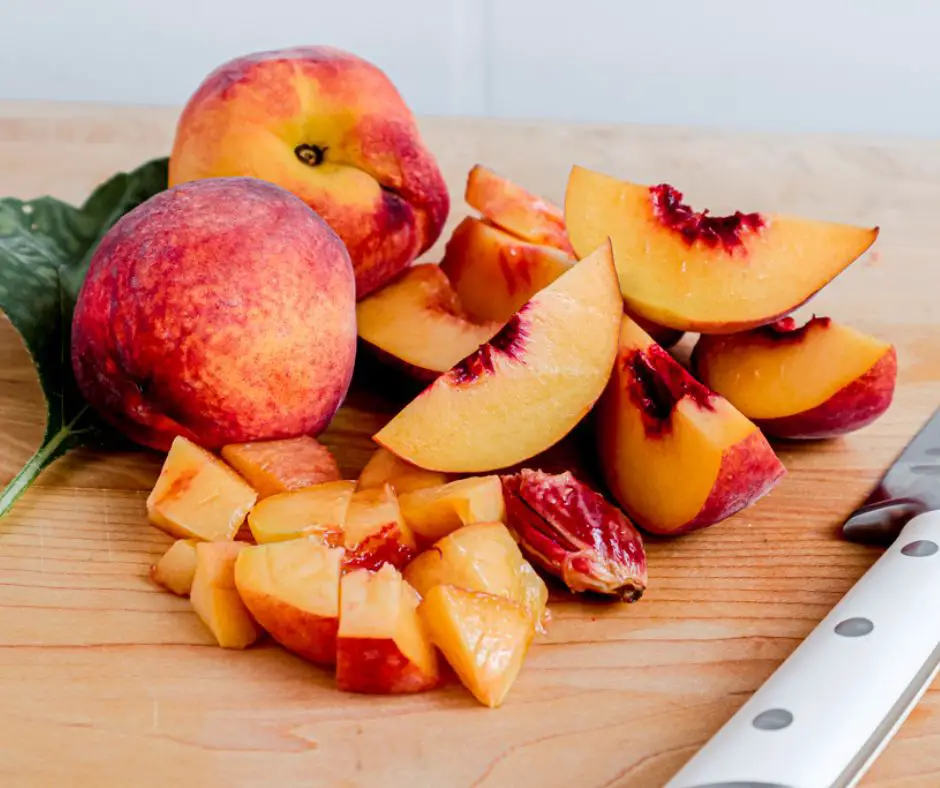 Freezing peaches is straightforward, but you should be keen to get every step right. Firstly, let's mention that only ripe peaches should be frozen. Also, avoid mushy ones. Use the following procedure to freeze your peaches
Remove the skin or outer cover of the fruit. You can do that by scoring the bottom of each fruit using a knife and bathing in boiling water for 30 seconds, followed by an ice bath. That action loosens the skin, making them easy to remove.
Slice the skinned peaches into pieces or freeze them whole in a bag. Alternatively, spread the sliced pieces on a baking sheet and fully freeze them.
Once the peaches are frozen, put them in an airtight plastic bag and keep them inside a freezer until you are ready to use them.
Peaches absorb moisture during freezing. That makes them mushy after thawing and may not taste good when eaten raw.
Fortunately, most peach recipes require mushy peaches. You can use them in smoothies, peach ice cream, or peach jam.
100 Count – 2 Mil Clear Plastic Reclosable Zip Poly Bags
100 Count - 11" x 14", 2 Mil Clear Plastic Reclosable Zip Poly Bags with Resealable Lock Seal Zipper for Prints, Photos, Documents, Clothing, T-Shirt
SPECIFICATION - 100 Count 11" x 14" Usable Dimension (excludes the zipper), 2.0 Mil Thickness Reclosable Zip Poly Bags.We have various sizes for you to choose from.
ECO FRIENDLY: Made of 100% new Low-density Plastic,the Zipper Bags are incredibly durable and strong.Non-toxic, Odorless, Acid free and Food Grade Safe providing a good protection and display for your goods.
ULTRA SECURE: The Zip Bags are completely Airtight and Waterproof to suit various places of use, perfect for organizing, storing, keeping fresh and protecting your goods.
Processing Peaches Into Jams, Smoothies, Compotes
Processing peaches usually involve preparing them for canning and making peach jams. These methods may seem complicated, but they will give you more shelf life on these delicious fruits.
The only disadvantage of processing peaches is that you forgo their fresh taste.
Peach processing starts from peeling off the skin. You can do that following the procedure outlined under freezing peaches. Once peeled, you should prevent them from darkening.
Deep them in an ascorbic acid solution made by mixing one tablespoonful of vitamin C with one gallon of water.
Canning Peaches
To can peaches, deep them in apple juice or white vinegar. Alternatively, you can make a sugar solution by mixing about 2 cups of medium sugar with one quart of water. Once done, use the following procedure:
Drain peeled peach fruits, and put in a large saucepan with the solution prepared earlier and boil.
Transfer the hot fruits and the solution into glass jars. Leave about half an inch of headspace.
Run a chopstick or a sizable metallic spatula between the peaches to remove any trapped air bubbles.
Wipe the rim of the jar clean and fit the lid. Do not screw it tight because more air needs to escape during processing.
Place the jars and their content on a rack in the canner. Submerge them in the water until covered by half an inch of water.
Bring them to a boil and continue boiling slowly. Quarter jars require boiling for 25 minutes, while mint jars should be boiled for 20 minutes.
Remove the jars from the canner and place them on a towel away from heat and strong air currents. Check after 12 hours for proper sealing. You should see concave lids.
Label, date, and store in a cool, dry place away from direct sunlight.
Making Peach Jam
Peach jams are common ingredients for making toast, brie cheese, or ice cream. The peach jam recipe varies. So, you can check out what works for you
Glass Regular Mouth Mason Jars
YINGERHUAN Glass Regular Mouth Mason Jars, 16 oz Clear Glass Jars with Silver Metal Lids for Sealing, Canning Jars for Food Storage, Overnight Oats, Dry Food, Snacks, Candies, DIY Projects (4PACK)
CLEAR GLASS: The timeless clear finish of these canning jars looks elegant and rustic in your cupboards, shelves or refrigerator and allows you to easily identify contents. They're a handy, multi-purpose item for your kitchen, home, office or studio
MULTIPLE USE: You can use canning jars to store fruits, vegetables, sauces, syrups and other condiments. These 16 oz regular mouth mason jars are also an ideal option for holding treats, snacks, arts and crafts supplies and more. The clear glass jars could be a great addition to any product line.
KEEP FRESH: Includes matching regular mouth lids to help seal in freshness and flavor. Ball glass jars are ideal for the storage of of dry foods and snacks such as sugar, beans, peas, rice, oats, flour, pasta, cookies, crackers, and candies
Tips to Store Peaches Last Longer
There are quite a few things you should know about preserving peaches. These tips will help your fruits last longer.
Don't store unripe peaches in the fridge – choose only ripe but not mushy ones.
When storing peaches, keep them on their shoulders (the side where the stem is) and don't pile them on each other.
Don't squeeze peaches in a paper bag. Store each fruit in its own paper bag if you have two.
Conclusion
Peaches are delicious and nutritious fruits available for picking in summer. This versatile fruit is, however, very perishable. Its short shelf life can be extended through refrigeration, freezing, or processing into jams, smoothies, and other products.
Once processed, store peaches in an airtight container in a cool, dark place.
Thank you for your time at Em Offgrid. We hope you can now store your peaches for future use if you have more than you can use. We appreciate your time and invite you to share this article and explore our website for related content.