Switching to an off-grid lifestyle is a dream for many. And even those who have crossed over are still looking for ways to make it worthwhile.
Worry no more because these 7 best appliances for off-grid living are all you need.
Life will be better off-the-grid with all these devices and appliances. These include power supply equipment, lighting source, stove, water heater, refrigerator, etc.
Read on for more about the best appliances for off-grid living we will highlight here.
The Benefits Of Off-Grid Appliances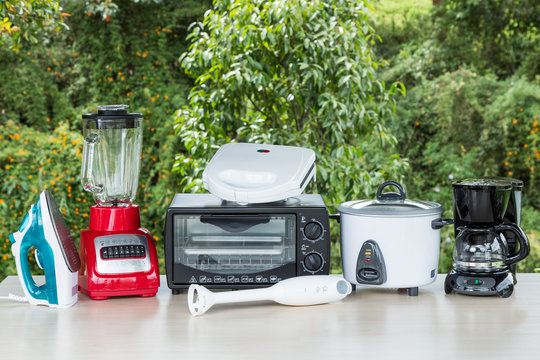 Off-grid appliances are very reliable and cost-effective. Many of them can also operate without electricity or are generally energy-efficient.
Many people, including off-gridders, prefer off-grid appliances because they are also easy to install, maintain, and portable. They allow you to do much in a small space and for less.
Even if grid-connected, off-grid appliances can help you save on energy and water bills. Choosing them over others can be the best decision to make your life easier.
Buyer's Guide: What To Look For In A Good Appliance?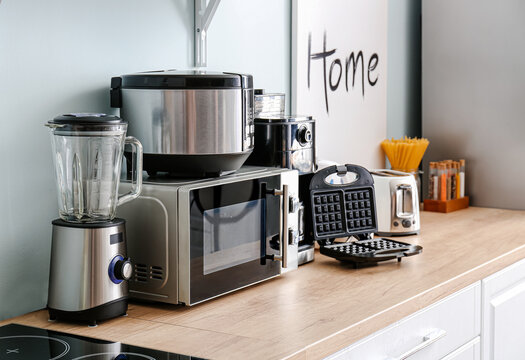 You can find different off-grid appliances in the market. And because of the overwhelming options, it can be challenging to make the right choice.
We will discuss the 7 best off-grid devices to consider. But before that, let's outline what to look for in appliances for off-grid living.
Energy Efficiency And Power Saving
Electric power is a limited commodity if you are not grid-connected. The power generated by solar or other alternatives is barely enough to run all the equipment.
You should be keen on the electricity consumption of an off-grid appliance you tend to buy.
Off-grid electrical appliances should be energy-efficient and save the little electric power you can generate. Check for the wattage rating of any electric equipment you intend to buy. The lower it is, the better.
The Possibility Of Connecting/Consume Water
Water can also be a limited commodity when living off the grid. You will not get it from utility companies. So, you need to save or conserve the little you have.
Any off-grid appliance you buy if it has to use water should help you conserve what you have. But if you have alternatives that do not require water for operation, it may be the best choice.
Ease Of Installation For Your House
If you are an off-gridder, you may not have the privilege to call a technician. That means you will be handling all the installations yourself.
So, look for off-grid appliances you can easily install in your house.
Ease Of Maintenance/Care
Once again, you will be responsible for maintaining your off-grid appliances. As such, consider ones that require little maintenance. Also, ensure you can handle it by yourself.
Suitable For Your Home Space
Suitability is one of the primary factors to consider when shopping for off-grid appliances. Consider space and weather patterns to make the right decision.
7 Best Appliances For Off-Grid Living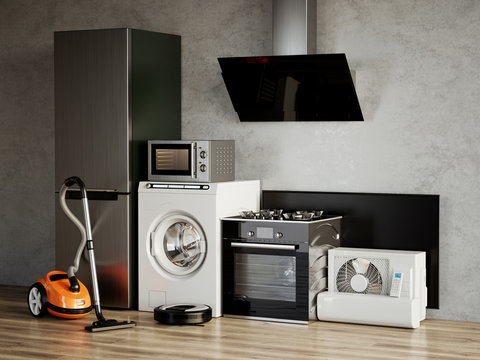 The market is flooded with many off-grid appliances. They come in all sizes and shapes and also for different purposes.
However, we have condensed the available options into 7 devices and appliances for off-grid living. They include the following:
Power Supply Equipment
Lighting
Stove
Refrigerator
Water Heater
Air Conditioners
Washing Machines
Power Supply Equipment
Going off-grid means finding means of tackling energy challenges, which means generating your own electricity.
There are different options to consider for the Best Energy For Off-Grid Living, and they include the following:
Gas-powered Generator
A gas-powered generator is a good source of electricity but not the most suitable option for off-grid living.
Most off-gridders use it as a backup system because of the high operational cost. Also, running a gas-powered generator leads to carbon emissions.
Gas-powered generators are portable, but because of the disadvantages highlighted, it is not a popular source of electricity. You can only buy it to serve as an emergency source.
Also read: 10 Best Generators for Off-Grid Living
Propane Tank
Propane tanks are good sources of heat energy for cooking or warming the house. They are portable and reliable. However, they need refilling, which makes you dependent on utility companies.
Most off-gridders use dry twigs and logs for cooking, barbecuing, and warming the house. It is the best approach, but having a propane tank as a backup is also a good idea.
Solar Panels
Solar panels are the most common source of electricity for an off-grid lifestyle. Apart from the high upfront cost, you will enjoy the benefits of green energy using solar panels.
Solar panels are easy to install and require little to no maintenance. They also have a long lifespan.
However, if you are fully off-grid, you may need a battery bank to store energy produced during the day for use at night.
Also read: Solar For Off-Grid Living: Complete Guide
Hydroelectric Power
A mini hydroelectric system is also an ideal alternative source of off-grid electricity but is not feasible in many locations.
That is the reason it is not popular. Also, it requires high starting capital, and maintenance can be demanding.
Wind Turbine
Wind turbines are a common source of off-grid power. We see them hooked on the roofs or open spaces in backyards. They are very reliable and eco-friendly.
However, wind turbines depend on weather elements. They require a minimum wind speed to operate and may not be feasible in some areas.
The best way to use wind turbines is in a hybrid system with solar panels. These two sources complement each other to ensure reliability.
Also read: 8 Best Wind Turbines For Off-Grid Living
Lighting
You need a light source at home, when out camping, or when navigating the dark paths through the jungle.
Whatever the reason, you should get the best device or equipment. Consider the following:
Solar Powered Lights And Lanterns
These light sources are essential if you want to keep your rooms bright. They come with a solar panel that charges an in-built lithium-ion battery.
MPOWERD Luci Outdoor 2.0: Solar Inflatable Light
MPOWERD Luci Outdoor 2.0: Solar Inflatable Light, Newer model, 5 x 4.25"
BUILT-IN RECHARGEABLE 1000 mAh LITHIUM-ION BATTERY. With 75 lumens, and lasting up to 24 hours on a single charge, Luci Outdoor 2.0 is a must-have solar lantern.
BRIGHT AND LONG LASTING. Emitting 75 lumens of power via 10 cool white LEDs, and shining through a clear finish, this light provides up to 24 hours of light on a single charge, so you can keep your day going long into the night.
COMPLETELY SOLAR & NEVER NEEDS BATTERIES. Luci's built-in high efficiency solar panel means that no batteries are needed - ever. Recharge fully via solar in 7 hours. Luci Outdoor 2.0 will be there when you need it.
So, all you need to do is place it in the sun during the day to recharge for use at night.
Solar-powered lights are portable and eco-friendly. However, they also depend on the sun and may not be reliable in winter.
Camping Lights Or Lanterns
These camping lights are also best for hiking, fishing, or home use. They are very bright, produce light in all directions, and have long battery life.
LE LED Camping Lantern
Sale
LE 1000LM Battery Powered LED Camping Lantern, Waterproof Tent Light with 4 Light Modes, Camping Essentials, Portable Lantern Flashlight for Camping, Hurricane, Emergency, Hiking, Power Outages
High Brightness & Dimmable: Long press the button to adjust brightness up to 1000 lumen, suitable for reading or illuminate the whole space.
4 Lighting Modes: Short press the button to switch light modes (daylight white, warm white, full brightness, flashing).
Long Battery Life: Powered by 3pcs D alkaline batteries (not included), it can last 12 hours even under 1000 lumen brightness setting. Not rechargeable.
All you need to do before you set out for your adventure is to ensure the battery is fully charged.
Camping lights are designed to withstand the forces of nature. They are waterproof and sustainably designed for outdoor use.
However, you need an external electricity source to recharge the battery. That may not be available in the jungle or at sea.
Camping Headlamps
Headlamps can help you find your way through the dark nights or lost items at campsites.
Black Diamond Spot 325 Headlamp
Black Diamond Spot 325 Headlamp (Graphite)
"PowerTap Technology allows instant transitioning between full and dimmed power
Brightness Memory allows you to turn the light on and off at a chosen brightness without reverting back to full or mid-power
Settings include full strength in proximity and distance modes, dimming, strobe, red night-vision and lock mode
They can also act as your self-defense weapon to scare away animals by temporarily blinding them.
Camping headlights are compact and energy efficient. Many of them require just AAA batteries that you can replace when they run out.
Gas- Or Oil-powered Lights
Gas- or oil-powered lights are ideal for indoor use. As the name suggests, they use gas to produce light.
Lamplight Chamber Oil Lamp
So, they may not be the best option if you are an environmentalist or located far away from the filling station.
Stove
Stoves are essential for cooking. Unlike other animals, most foods that humans eat are cooked. If you leave off the grid, cooking becomes an art.
That is so because you don't have access to fancy cooking appliances and devices. And even if you do, their electricity consumption makes them unsustainable.
However, you can still prepare your meals and enjoy the best delicacies off the grid. Consider these 18 Easy Ways To Cook Without Electricity (Gas, Solar, Alcohol, Rocket Stoves, And More). With them, you can do any food recipe.
Refrigerator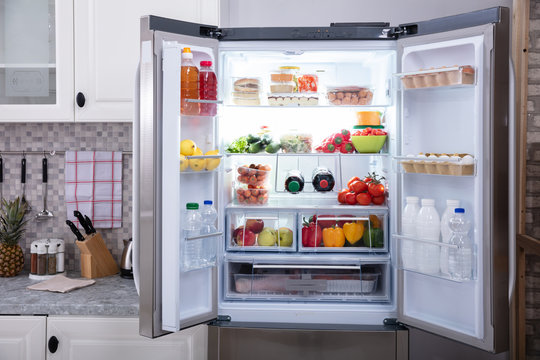 Food is scarce when you live off the grid. You will not have convenient food stores where you can buy your groceries. Many off-gridder depend on farm produce, but these are seasonal.
You need to preserve them for later use when the supply is limited. That is why you need a refrigerator.
Consider the following types of refrigerators:
Solar Refrigerator
Solar refrigerators are the best off-grid appliances that people prefer. They use power directly from the sun, generated by solar thermal or photovoltaic panels.
A solar refrigerator is eco-friendly, convenient, and advanced. It is a reliable cooling unit to keep perishable foods fresh for a long time.
However, they are more expensive than other food preservation methods without electricity.
Propane-powered refrigerators are as reliable as electric refrigerators.
However, operating them off-grid may be challenging because they need a constant propane gas supply. Some require about 1.4 pounds of LPG gas every day.
DC refrigerators use the direct current power from the battery or solar panels. Without the need for power conversion, losses are limited.
These appliances can run on different voltage systems, ranging from 12V to 48V. So, you don't have to reconfigure your existing system when you buy one of these refrigerators.
Water Heater
When you need to heat water, you require an efficient system. The following are the possibilities for an off-grid lifestyle:
Tankless Propane Water Heaters 
A tankless propane water heater is an equally important appliance in your home. You can use warm water for bathing, laundry, and washing the dishes. It is compact and reliable.
Rinnai V75iP Propane Tankless Hot Water Heater
Rinnai V75iP Tankless Hot Water Heater, 7.5 GPM, Propane, Indoor Installation
Original Design: Tankless hot water heater only heats when necessary to conserve energy; For the latest in non-condensing technology and a cleaner layout that speeds up service and installation, check out our new RE180iP model
Never Run Out of Hot Water with this Compact Propane Water Heater: Non-condensing tankless hot water heater from Rinnai is only the size of a small suitcase and fits in a wide variety of spaces, but provides up to 7.5 GPM (5 fixtures at once)
Smart, Durable Design: Enhanced scale detection helps prevent serious, long-term damage to unit; Includes 15-, 5-, and 1-year residential guarantee for heat exchanger, labor, and parts, respectively; See Controlr module for WiFi control (not included)
However, it requires propane gas to operate, a commodity that may be limited off-grid.
A solar water heater is the best option for people living in areas with enough sunlight. Once you pay the upfront cost, you will not have to incur operational expenses.
This off-grid appliance uses energy directly from the sun to keep your shower warm.
However, the cost of installing the entire solar water heater system is beyond many off-gridders.
Electric Water Heaters
The electric water heater is eco-friendly and very reliable. However, it consumes much electricity that may not be available off-grid.
Westinghouse 80 Gal. 4500W Lifetime Warranty Electric Water Heater
Wood Stove Water Heating System
A wood stove water heating system is the perfect choice for any off-gridder, assuming the wood can be sustainably attained.
It is affordable and easy to maintain. However, it can be destructive to the environment.
Air Conditioners
Air conditioners make your home habitable in all weather. Many people think that they cannot have ACs when living off the grid.
That's not true because of these 11 Best Air Conditioners For Off-Grid Living. You can consider any of them if you have the budget.
Washing Machines
Hand-washing your clothes can be a time-consuming and tedious task. Using a washing machine can save you time. These appliances are designed to make doing your laundry fun.
However, they are heavy energy consumers. If you don't generate much electricity off-grid, consider alternatives to washing machines.  
Also read: 15 Best Washing Machines For Off-Grid Living
Wrapping up
Make your life off-grid worthwhile by choosing the best appliances. The off-grid appliances you buy will determine how comfortable you will be in your little cabin in the countryside.
So, to enjoy your new lifestyle off the grid, get them.
We appreciate your time reading this article to the end. Thank you for your time, and please share this article with other like-minded friends to keep them informed.