Are you aspiring to produce your own veggies? If yes, you need these ideas for survival garden layouts to get you started. This is the right post to learn how to set up your backyard garden for continuous fresh vegetable production.
Homestead survival gardening is small-scale farming to produce food for a family. It can include vegetables, cereals, and other edibles for supplementing your diet. But how do you go about it if you are new to gardening?
Read on to find your answer. We will discuss the best ideas to help you get started. But before that, let's highlight the benefits of a homestead survival garden.
Benefits of a Homestead Survival Garden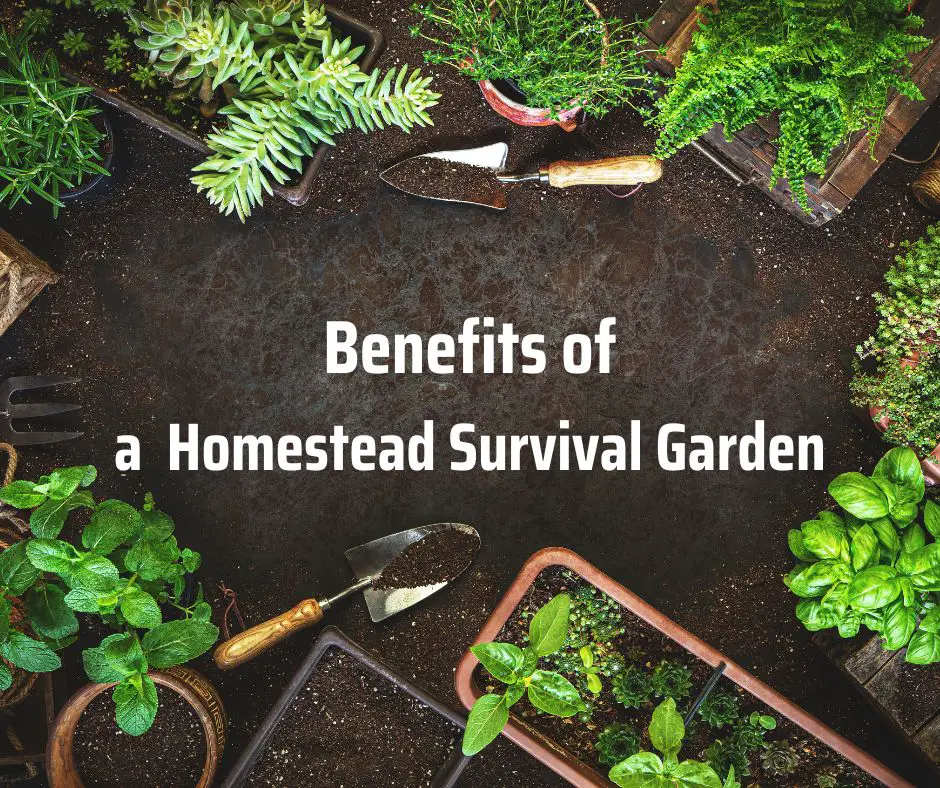 A Homestead survival garden is essential for a more fulfilling off-grid living. It involves growing vegetables to feed your family without visiting a grocery store. This skill is crucial and is not only to provide food, but it also comes with many benefits.
The following are some of the benefits you get from a homestead survival garden:
You get and eat garden-fresh vegetables every day.
A learning tool for every family member who feels connected to their food source.
A homestead survival garden helps to reduce the environmental footprint by positively contributing to eco-balance.
Generates revenue from sales if you get more harvest than your family needs.
Gardening is a reliable exercise to help burn calories and keep your body fit.
Harvesting your own food is more satisfying than buying them from a grocery store.
A Homestead survival garden helps you cut down expenses on food.
Encourages healthy eating habits as you have access to more veggies.
Homestead gardening ensures you have a constant stock of food all year round.
6 Ideas to Build Homestead Survival Garden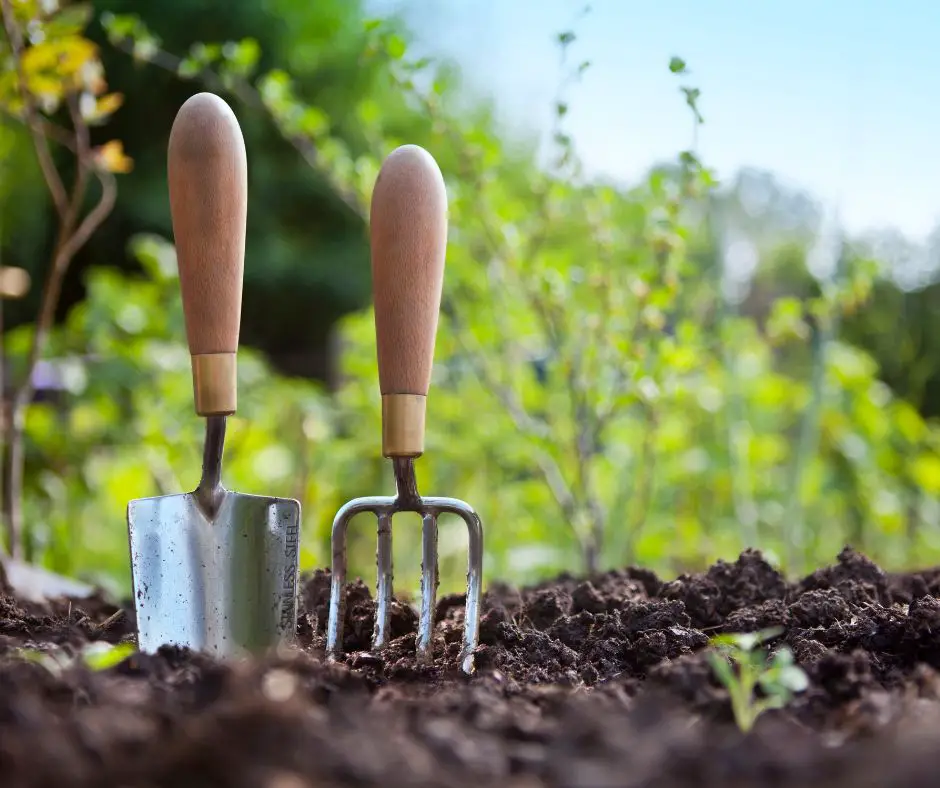 Homestead survival gardening benefits only come to those who commit to successful gardening. But how do you ensure your success? We have the best ideas to build and maintain your homestead garden. They are easy to practice for even beginners, and they include the following:
Square Foot Gardening Format
Victory Gardens Format
Keyhole Gardens Format
Permaculture Food Forest Format
Backyard Homestead Layout Format
Self-Sufficient Backyard Layout Format
Square Foot Gardening Format
Square foot gardening has been a buzzword for decades because of its efficiency and reliability. This method involves planting vegetables, herbs, and flowers in a small space by growing them in 4' x 4' beds.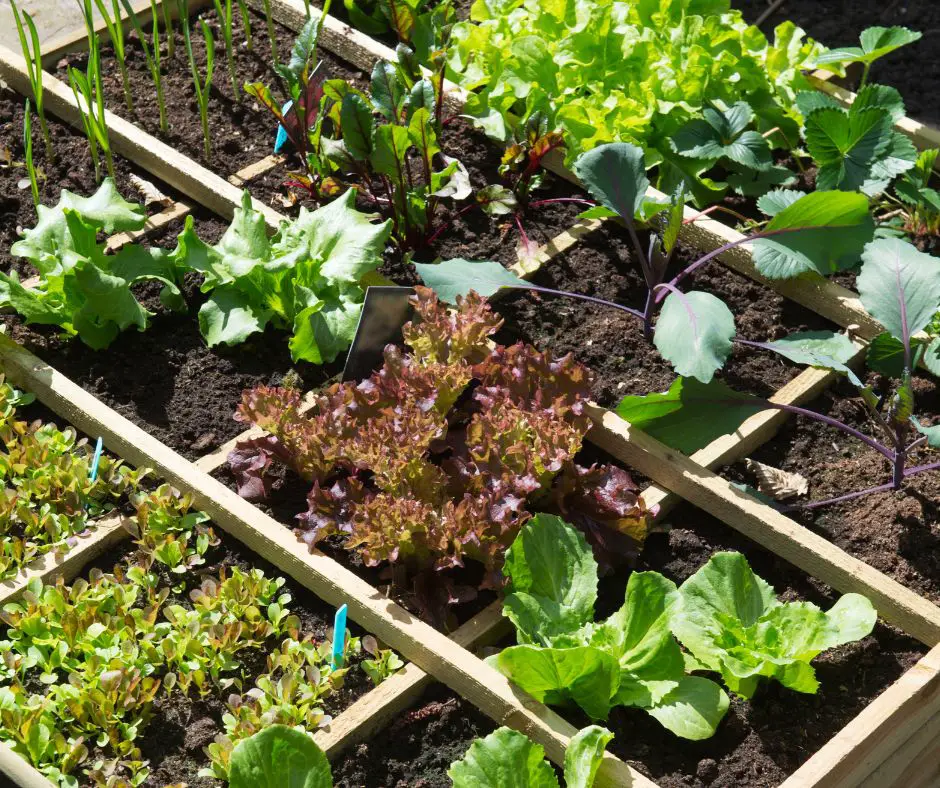 This perennial gardening method is for backyard gardeners or newbie urban homesteading with limited space. It does not require skills, and the steps are straightforward once you master them. Square foot gardening is the best because of the following reasons:
You can grow food in a small space that you cannot with other methods.
Raised 4' x 4' beds create easy accessibility if you need to inspect or harvest your produce.
You can grow your favorite vegetables and herbs on your patio, balcony, and small plots. No need for large spaces to start square foot gardening.
Weeding is not necessary if you use a weed-free soil mix. Overall, square foot gardening requires minimal maintenance.
It preserves the aesthetic value of your yard.
Vegetables grow to full size and give the best yields
More optimal use of the available space compared to row planting.
Square foot gardening layout is our best choice for beginners and experienced gardeners. Find detailed information on how to start and manage your square food garden at the Gardeners Path.
Watex Urban Farming WX038 Two Tiers Raised Garden Bed Kit
Victory Gardens Format
Victory gardens first gained traction during World War I. During the war, American citizens were encouraged to plant vegetables and produce their own food from their backyards, churchyards, playgrounds, and other open places.
We have seen victory gardens having a comeback in the past few decades. Many homestead survival gardeners are happy to follow this route, but how do you do it?
A victory garden can be one or more pots of vegetables and other edibles on your balcony or windowsill. But to feed a family of four or more members, you need to cover that front or back yard with pots of veggies to supply fresh greenery. The produce from your victory garden can support the family from spring through fall.
The following are the steps to make your victory garden:
Make a list of greens that your family eats frequently.
Shorten the list by choosing the plant varieties that are easy to grow and well adapted to the climatic conditions of your region.
Determine the appropriate planting materials. Some vegetables grow perfectly well from seeds. But for some, you may need transplants or stem cuts to cultivate them.
Choose the appropriate location for your victory garden. You can use in-ground, containers, or raised beds, but the area should get 6-8 hours of sunlight daily.
Determine the correct spacing, depending on the crop varieties you want to plant. For example, carrots and radishes do well when spaced 2-3 inches apart.
Plant your seeds or transplant them at the correct time. This information is usually available on the seed packets or your seedling supplier.
Improve your soil with compost or buy high-quality soil mixes to improve the yield potential.
Plant pollinator-friendly flowers to help fruiting vegetables such as cucumbers, peppers, squash, etc.
Learn more about how to grow a victory garden from The Spruce. You will get a step-by-step guide on how to set up the beds and plant your favorite vegetables.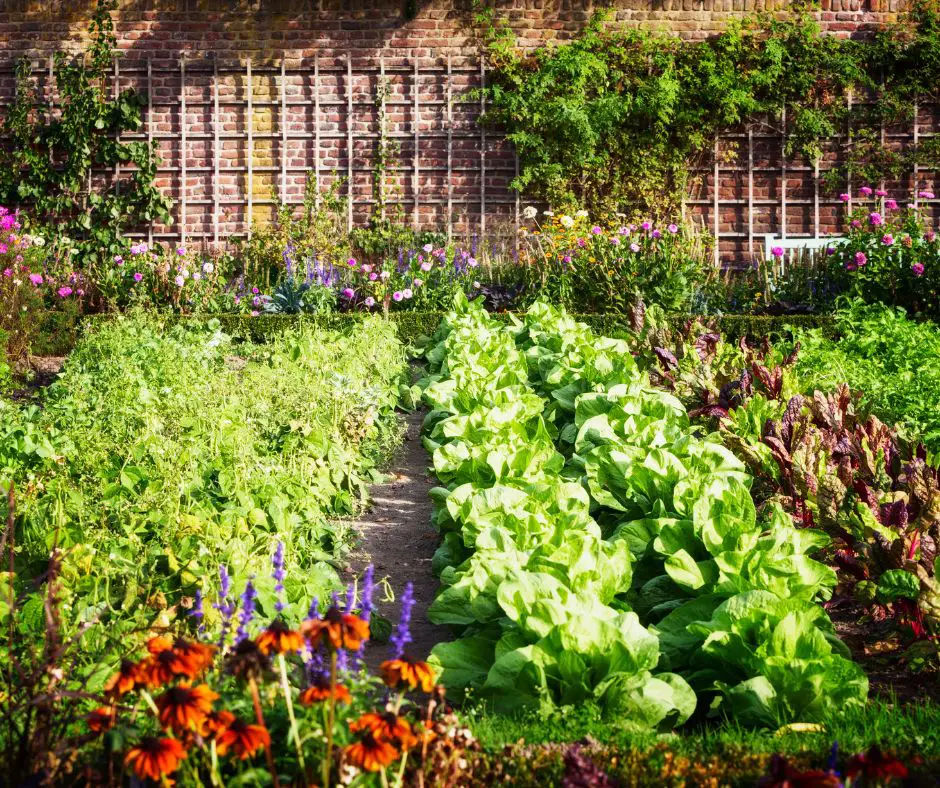 Keyhole Gardens Format
A keyhole garden gets its name from its design. Generally, keyhole gardens are circular in shape but with triangular notches or indentions on one side.
The keyhole enhances access, allowing a gardener to add water, manure, kitchen waste, and other organic matter to a bucket, which sits at the center of the garden.
A keyhole garden is a permaculture garden that breaks down organic matter to replenish soil nutrients. It was developed by farmers from Lesotho, South Africa. Currently, the gardening layout has spread to semi-arid, arid, and drought-prone countries, including some states in the U.S.
Keyhole gardens carry the day because they require low maintenance, less water, and little or no fertilization. It is a sustainable homestead survival gardening strategy you should consider if living off the grid. But how do you set it up?
Building keyhole garden beds is straightforward, but you may need skills to make them double as a decorative element in your yard. Besides, it has a small footprint. So, it won't affect your current landscaping.
Learn how to build keyhole garden beds and vegetables that can thrive on them at Garden Gate Magazine.
Permaculture Food Forest Format
A permaculture food forest is a sustainable plant-based food production and agroforestry system. It incorporates fruit and nut trees, shrubs, herbs, vines, and other perennial vegetables.
A permaculture food forest is more permanent than other homestead survival methods already discussed. It involves growing some trees that can even take decades to mature. However, it has its advantages.
You can get fresh veggies, fruits, and nuts. That means you can eat healthy all year round without visiting a grocery store. It also focuses on boosting biodiversity and promoting function stacking.
However, it requires a much larger space, and the process is challenging. You need to research and design your food forest for maximum yield.
Backyard Homestead Layout Format
Homesteading is a general term that refers to more than just a vegetable garden.
You can refer to it as surviving on the grid without outside help by producing your own food. It involves growing vegetables and keeping livestock and other things to ensure your survival.
In this context, we will restrict the discussion to survival gardening to produce the veggies that your family needs. This method can help you attain self-sufficiency and self-reliance if well planned.
Read the backyard homestead gardening guides and books to gain knowledge to produce your own food and preserve the excess for future use.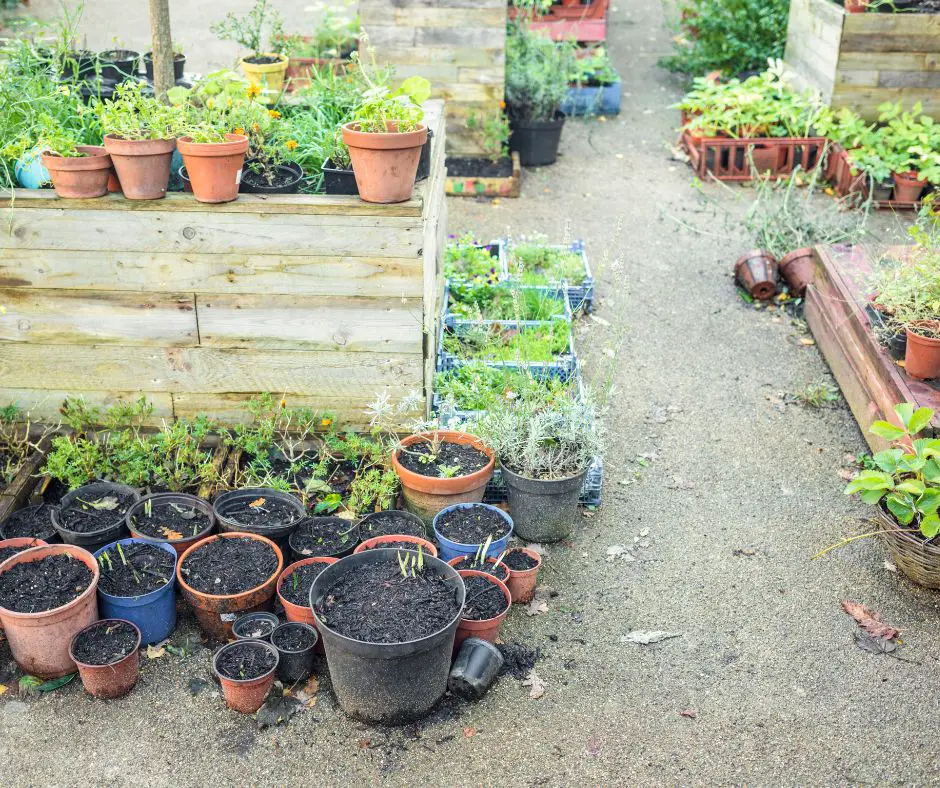 Self-Sufficient Backyard Layout Format
If you want to transition to self-sufficiency, the best way to do it is by using this method. It involves growing vegetables for your family and collecting water, foraging, and using renewable energy.
It is not a gardening method, but it aids in transitioning from dependency on other food sources to producing your own. It is the ultimate guide for any aspiring off-gridder and even beginners in that lifestyle.
If you have about a quarter acre of space in your backyard, you can rely on it for food or to support your off-grid lifestyle.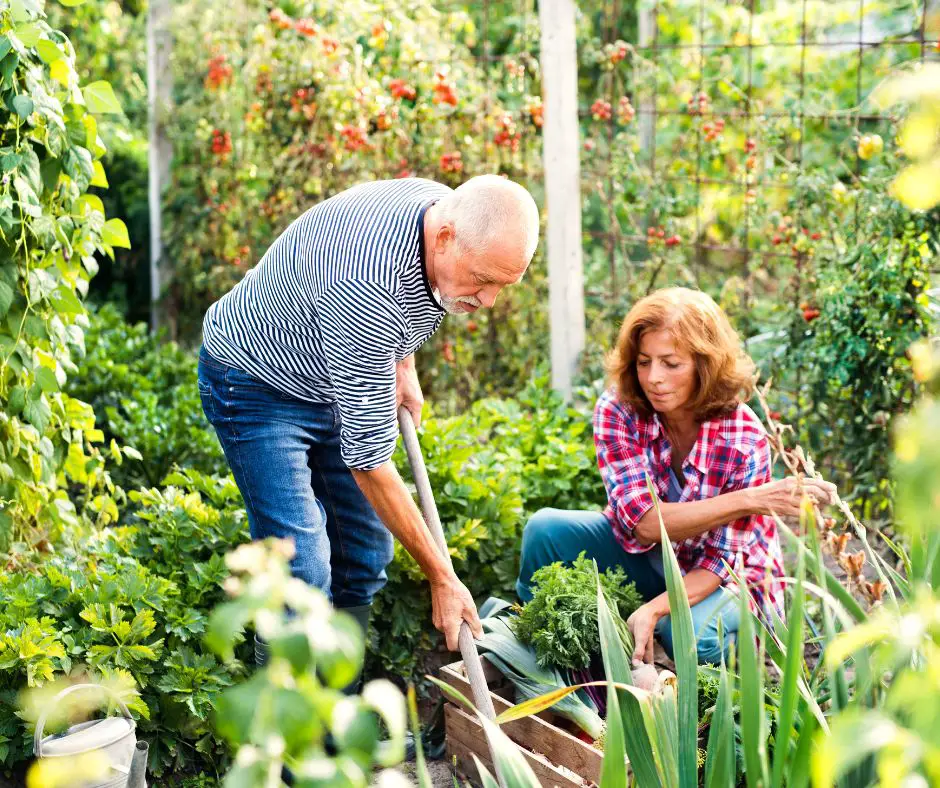 What Should You Grow In Your Survival Garden?
A big part of homesteading is having a survival garden. Survival gardens are designed to provide you with the food and supplies you need to survive in the event of an emergency. So, what should you grow in your survival garden?
Most homesteaders recommend growing a mix of fruits, vegetables, and herbs. This will ensure that you have a well-rounded diet in the event of an emergency.
Fruits and vegetables can be preserved through canning or freezing, so you will have a supply of food that lasts for months or even years.
Herbs can be used for medicinal purposes or dried and used as spices. You may also want to consider growing grains such as wheat or rice. These can be ground into flour or used as a cereal.
VegTrug 8 Pocket Herb Garden
Sale
VegTrug 8 Pocket Herb Garden
Ideal Herb Garden: Get your hands on VegTrug's Herb Garden which is both practical and attractive for growing different varieties of daily-use herbs or floral decorations in any outdoor setting.
Durable Planters for Outdoor Plants: Our solid herb planter is made from 100% FSC plantation and water-based cedar wood, treated with a food-safe preservative that encourages root growth and ensures all your crops are healthy to eat and cook.
8-Pocket Herb Garden: Featuring eight individual and pre-formed replaceable liners, our outdoor planters keep the herbs in different pockets. The spacious pockets offer your herbs a well-aerated and ample space to grow.
Of course, the best survival garden is one that is tailored to your specific needs. If you have allergies or other dietary restrictions, be sure to take them into account when choosing what to grow. And don't forget to consider the climate where you live. Some plants will only thrive in certain conditions.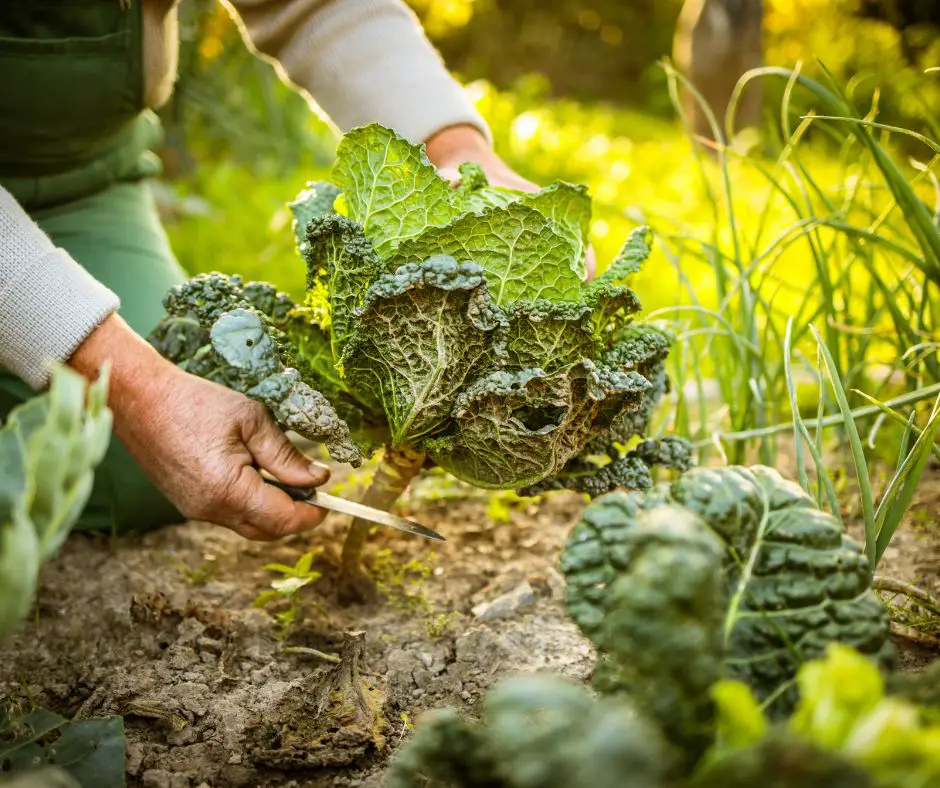 Survival farms are different from regular ones in three main ways: 
They're designed to feed just one or two families, not as many people; 
The emphasis is on variety rather than mass production because weather conditions can vary greatly within a single region (elevated temperature differences between day and night time). 
Lastly these " survival" farms need robust infrastructure that withstands bad luck—different weather conditions and temperatures. 
By taking the time to plan ahead, you can ensure that your survival garden will provide everything you need to weather any storm.
Scuddles Garden Tools Set
Sale
How Much Space Do You Need for a Survival Garden?
The space you need for a homestead survival garden depends on many factors. They include the demand, vegetable type, variety, and other circumstances. It is up to you to determine your requirements and plan appropriately for them.
However, you can use Grandma Carrie's golden rule of thumb to give you an insight into the space you need for your garden. The table below shows an approximate garden space for various vegetables for four people. You can adjust accordingly depending on the number of mouths to feed.
| | |
| --- | --- |
| Plants | Garden Space |
| Beans (green) | 300 square feet |
| Beets | 100 square feet |
| Broccoli | 100 square feet |
| Cabbage | 100 square feet |
| Carrots | 100 square feet |
| Cauliflower | 120 square feet |
| Corn | 200 square feet |
| Cucumbers | 24 square feet (3 X 8) |
| Onions | 50 square feet |
| Peas | 200 square |
| Peppers | 50 square feet |
| Potatoes | 300 square feet |
| Squash | 24 square feet (3 X8) |
| Swiss Chard or spinach | 200 square feet |
| Tomatoes | 150 square feet |
Going by the chart above and assuming you need to grow the vegetables listed, you will need 2,018 square feet of garden space. Also, note that the total excludes paths or that you may need between rows.
FAQs
How big should a homestead garden be?
The response we will give here is relative because it depends on many factors.
Generally, you need about 200 square feet of garden per person to produce enough veggies all year round. You can adjust the size accordingly depending on the size of your family.
Are 5 acres enough for a farm?
Yes. 5 acres should be enough for a farm to produce enough food for your family or to take to the market.
Some farmers have intensified farming on smaller pieces of land for survival. You only need to plant, work hard, and be creative with your farming methods.
What plants can you survive off of?
Surviving in the wild can be challenging, but you have a long list of plants you can forage on. They include the following:
Asparagus
Dandelion
Burdock
Chicory
Nettle
Garlic Mustard
Elderberry
Cattail
Wild Raspberry
Curled Dock, etc.
How big of a garden do I need for a family of 4?
A 20 feet by 40 feet garden should be sufficient to produce enough food for a family of four if well planned and managed.
But if you plan to keep livestock, more space may be necessary. The additional land you need depends on the livestock type.
In Conclusion
The idea of homestead survival gardening is well overdue. There is a need for fresh, nutritious veggies in the market. It also encourages self-reliant and healthy eating habits. Fortunately, you can use different garden layouts to ensure you get enough to produce all year round. Just use what works best for you!
Thank you for your time at Em Offgrid. We hope you have the information you need about homestead survival gardening and appreciate your time on this site. Kindly share our article to help spread the good news.