What are the best survival foods with a long shelf life to stockpile? And why is it necessary?
Chaos erupts when a disaster erupts. Surviving such situations if you are not prepared for it can be challenging, which explains why you need to stockpile food. Look for food with a long shelf life, easy to make, nutritious, and portable.   
Are you prepared for an emergency? Read on to find out the best survival foods and emergency kits to stockpile in readiness for any emergency!
How to Choose Survival Foods to Stockpile
Stockpiling food for unpredicted emergency situations is crucial. However, you don't just pack and keep anything that you can find in the grocery store or harvest from your garden. There are determining factors to help you make the right decision, and they include the following: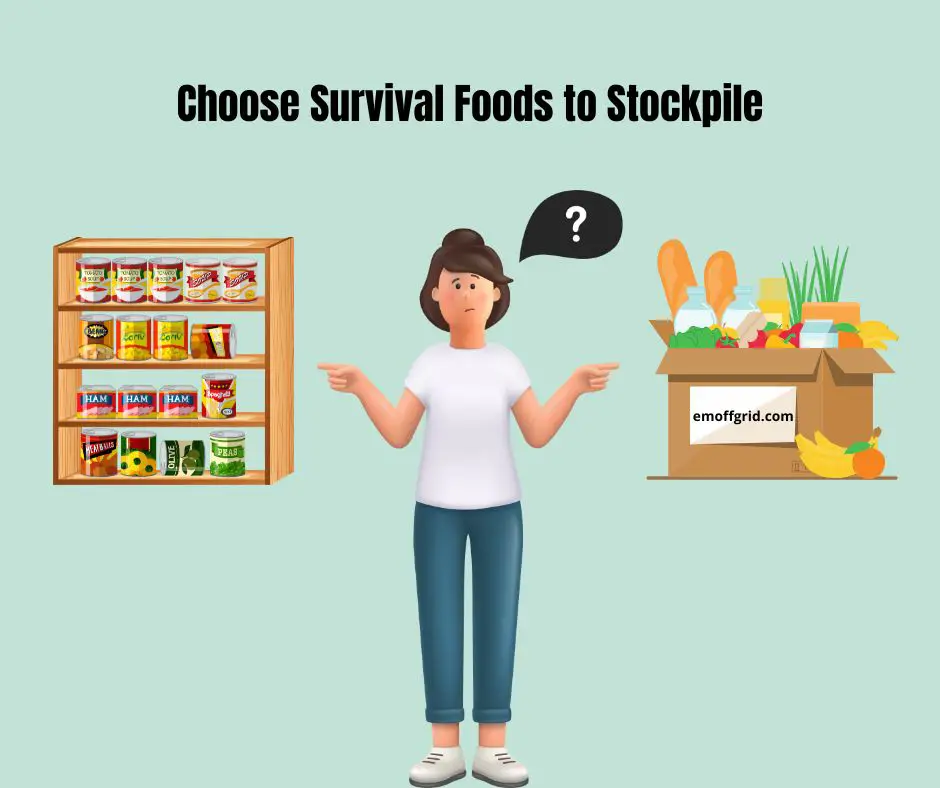 Nutrition
The human body requires a balanced diet to get all nutrients, minerals, and vitamins for vital body functions.
Over-relying on one type of food while ignoring the rest can lead to nutritional deficiencies and associated disorders. To avoid such a scenario, ensure you sample different foods with all nutrients you need.
For example, your survival food should provide at least 10-12g of protein per serving. Also, consider grains and veggies for carbohydrates and vitamins. You need all of them to stay healthy and active.  
Long Shelf Life
You may not anticipate how long the emergency situation may last. Stockpiling perishable foods without proper preservation plans can be disastrous as you may never use them.
Consider foods with a long shelf life, such as dry cereals, dehydrated meat, vegetables, and fruits. Most of these can last for a year if kept in a cool, dry place and protected from pests.
You can also consider canning and other food preservation methods to extend the shelf life of the food you stockpile.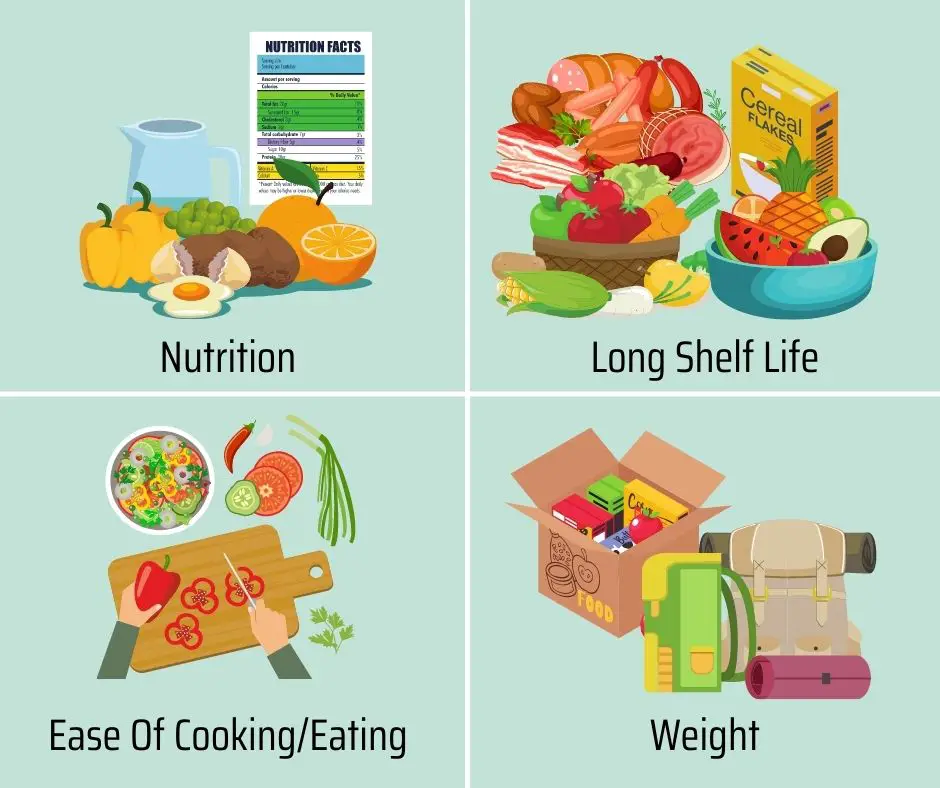 Ease Of Cooking/Eating
An emergency situation may never give you the luxury to follow a complex recipe for preparing some foods. So, it is advisable to stockpile foods that require the least time to cook.
Also, they should be easy to cook on available fire sources during an emergency. Remember that will not be the time to think about your oven for baked recipes.
Weight
Why do you need to consider the weight of the foods you stockpile? Everything rotates around portability in case you have to evacuate urgently.
You don't want a food stock that weighs heavily on you, such as canned foods. At least, you should quickly pack enough food to carry with you when you need to move.
10 Best Survival Food with Long Shelf Life
Shelf life is a primary factor when stockpiling survival food. You don't want your food to spoil even before the emergency situation.
Fortunately, there are up to 10 different survival foods you can stockpile and remain worry-free about when they will become consumable. They include the following:
Survival food kits
Canned food
Dried fruits
Brown rice
Dried beans
Grains and starches
Peanut butter
Trail mix
Energy bars and chocolate bars
Protein bars/pure protein bars
These foods will ensure you survive any emergency situation. Let's get the details of each.
Survival Food Kits
Survival food kits are popular among campers and hikers, but they are recently gaining traction among the general public. You should also stockpile survival food kits.
Survival food kits have a long shelf life of up to 30 years. That's long enough for any emergency situation ever recorded in history. These foods are also nutritionally balanced and provide everything your family needs for survival.
Another advantage of survival food kits is their portability. They are easy to pack and transport if you want to hit the road.
Consider the following options if you want to buy survival food kits:
Canned Food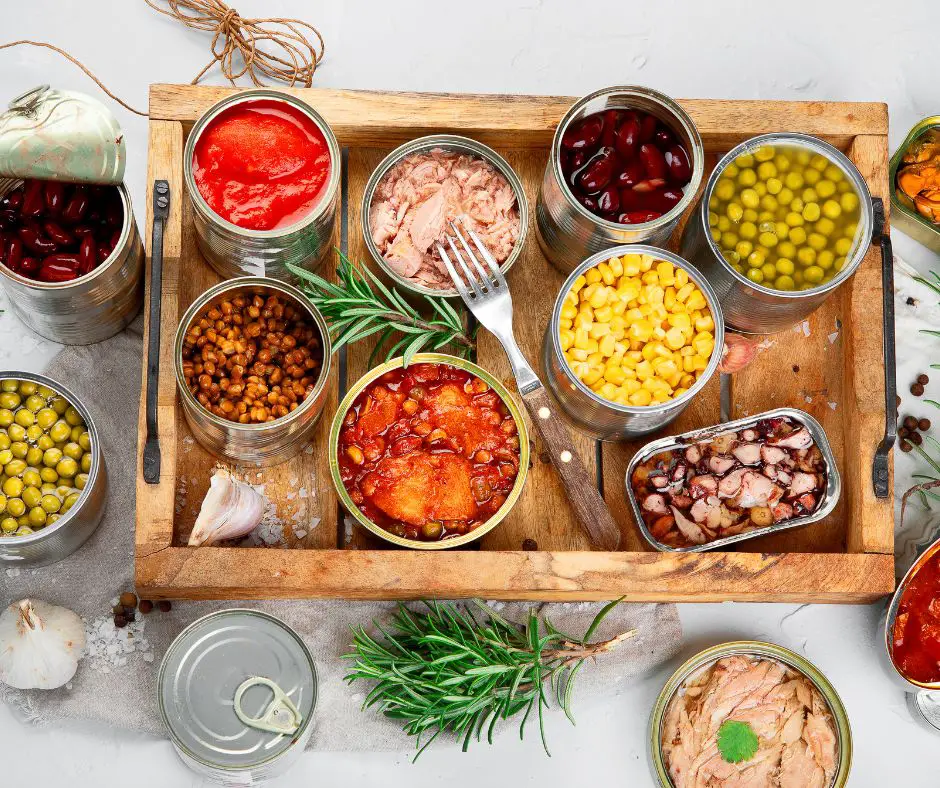 Canning food has been used for centuries to extend the shelf life of perishable foods. It involves packing food in mason jars and sealing them. The sealed jars and contents are kept in a cool, dark place where they can stay fresh for many years.
The Canning food preservation method is ideal for fruits, vegetables, and meat. Let's look at some survival foods you can stockpile by canning them.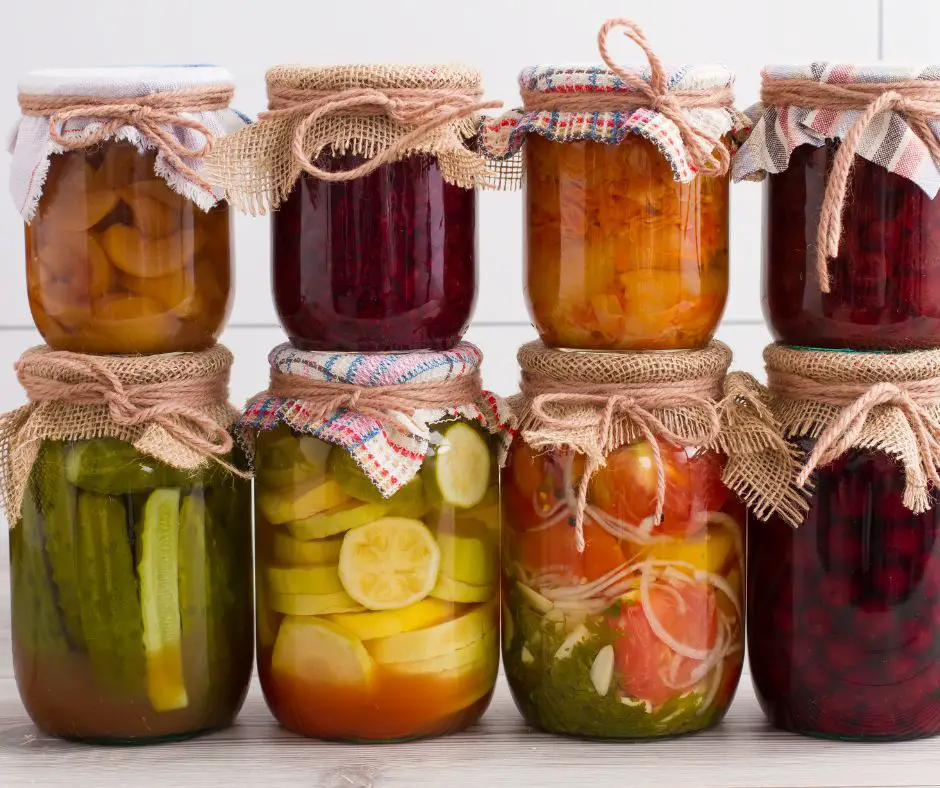 High-acidic fruits have shorter shelf lives, usually 1-1.5 years. The fruits can maintain flavor, color, and texture if canned properly. The following are some fruits you can preserve this way before stockpiling:
Applesauce
Mixed Fruit
Pears
Pineapple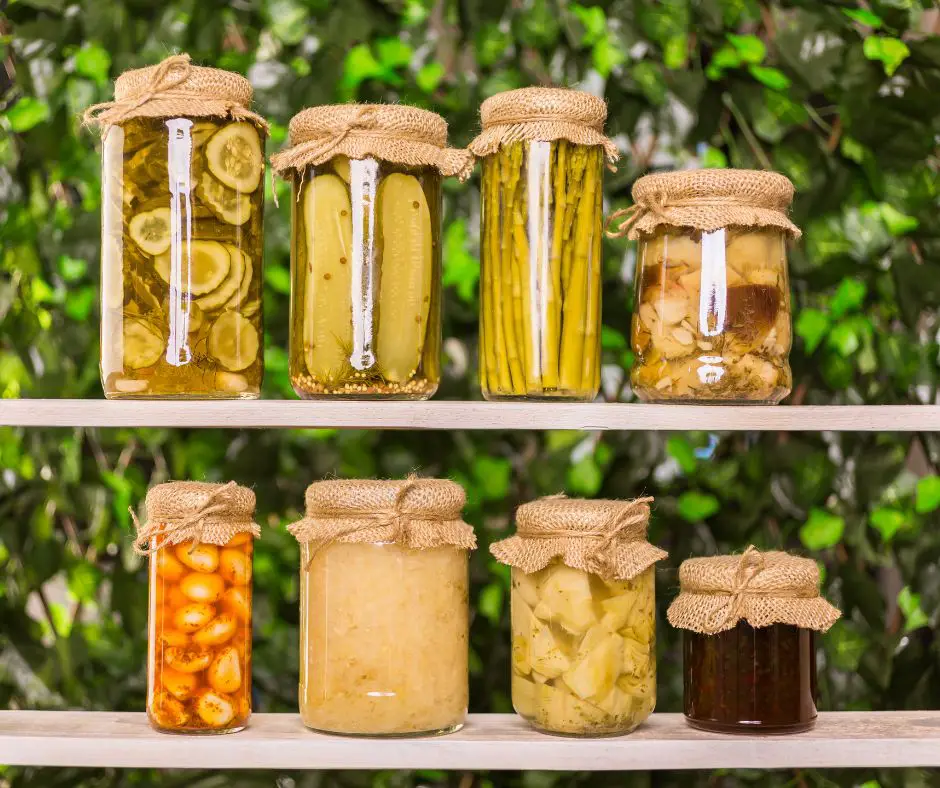 Low-acidic vegetables can last for about 2-5 years if properly canned and stored at room temperature. That may not seem much, but enough time to go through any emergency situation, such as pandemics or drought. The following are some vegetables you can stockpile for a long shelf life if canned: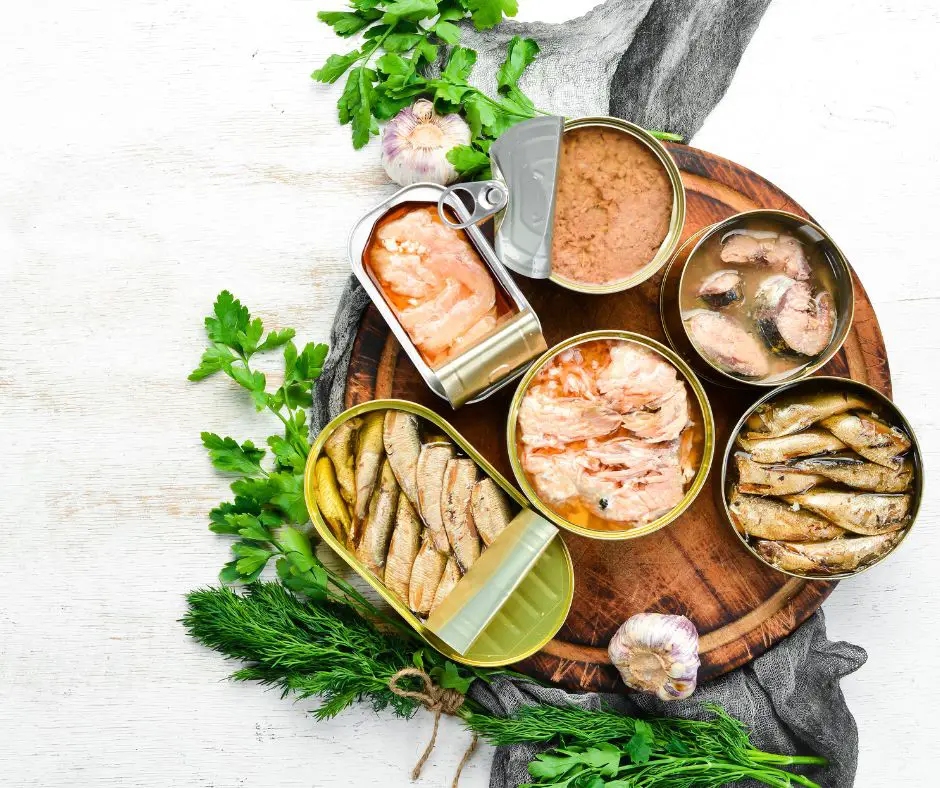 Meat is a source of protein but has a short shelf life. So, how do you stockpile them for emergency survival without worrying about them getting spoiled? Canning is the answer. Canned meats can stay fresh for 2-5 years, making them suitable survival foods.
You can consider the following:
Canned Beef
Canned Chicken
Canned Tuna (in oil)
Spam
Vienna Sausages
Dried fruits are rich sources of vitamins, nutrients, and fiber. However, consumption of dried fruits should be limited to avoid excess sugar and calorie intake.
Dried or dehydrated foods are deprived of moisture that prevents further mold growth. That means they can stay for long before spoilage or until you need them. Dried fruits can stay fresh for 6-12 months, depending on the storage conditions.
You can dehydrate any fruits, but the most commonly dried ones are apples, oranges, mangoes, berries, pineapple, papayas, etc.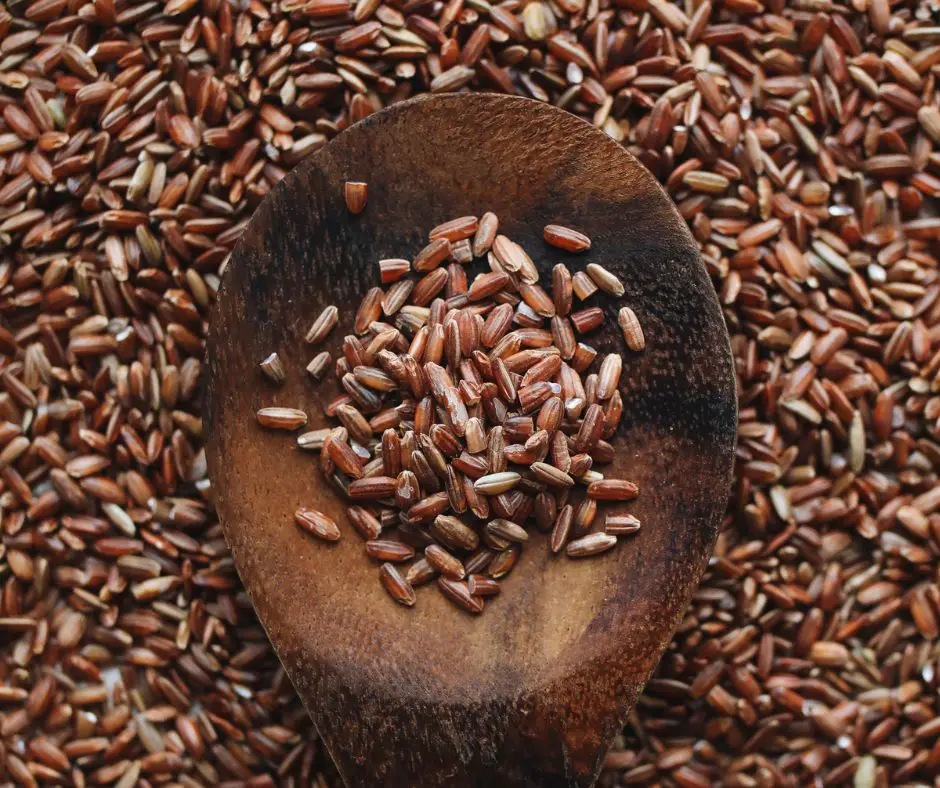 Brown rice is shelf stable, making it ideal for stockpiling. It is also easy to cook and form part of many recipes. The most popular rice cooking method is steaming, which is possible in any emergency. Brown rice can also be added to soups, salads, and casseroles.
Dried brown rice can last 6 months or longer if protected against pests and other conditions such as moisture. Store it in a dry place at a temperature of 50–70℉ for longer shelf life.
Eating brown rice and other whole grains reduces type 2 diabetes risks. It is also heart-friendly and can help prevent certain types of cancers.
Dried beans are suitable survival food to stockpile because of their long shelf life and ease of storage. You can simply keep it at room temperature in a proper package and expect it to last for about 2-5 years. Some varieties can last up to 30 years if not damaged by moisture or pests.
Besides the long shelf life, beans are a great source of plant-based protein, vitamins, minerals, and fiber. They also pair well with different foods and are excellent ingredients in making heart-friendly dishes.
You can stockpile as many bags of beans as you want for your family. Keep your food in a dry, dark place and protect them from pests.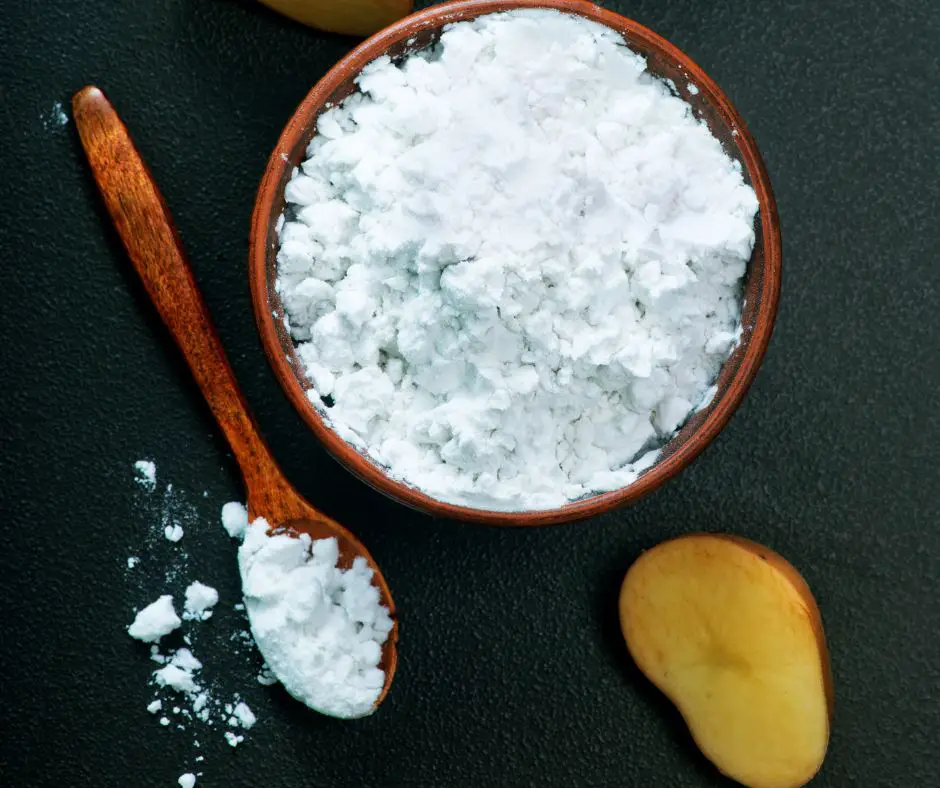 You need starch and carbohydrates in your diet, and there is no better source than grains. Grains also have a long shelf life and are easy to store.
Soft grains can last 8 years if stored in sealed bags with oxygen absorbers. This category includes barley, rye, grits, and quinoa. You can buy them directly from a long-term food storage supplier if you are not good at sealing and packaging.
The other option is hard grains. These can last for 10-12 years and include buckwheat, millet, soft white wheat, and hard red wheat. They should also be stored in an airtight bag or container with an oxygen absorber for longer shelf life.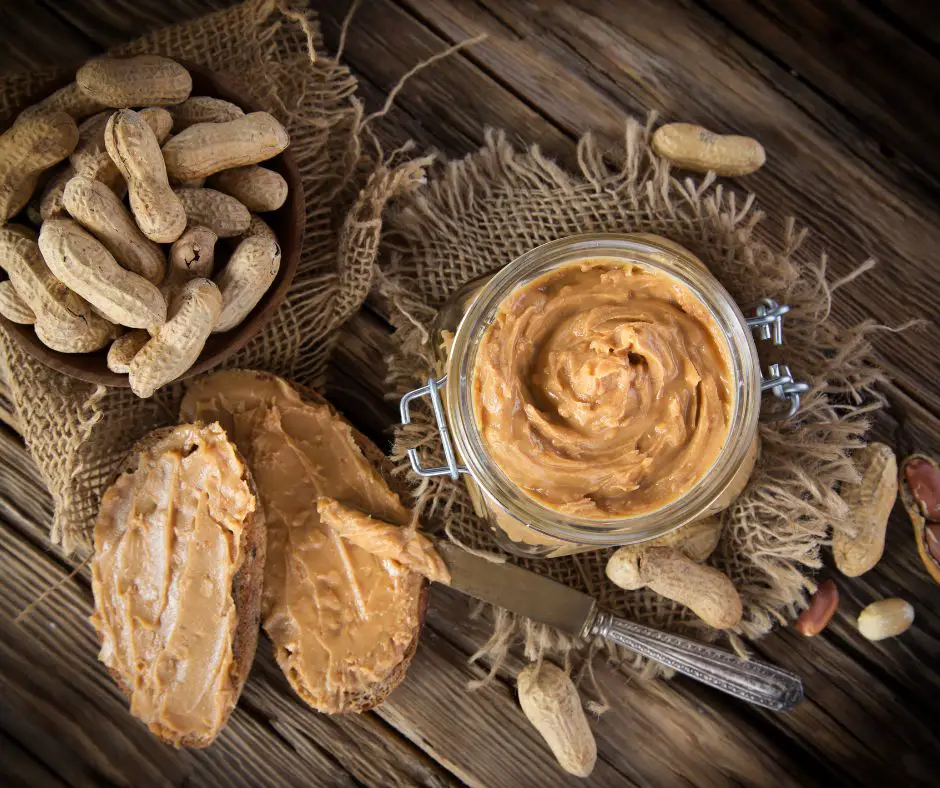 Nut butter is an excellent source of healthy fats, protein, vitamins, minerals, and other plant compounds. Fortunately, peanut butter has a relatively long shelf life.
The natural one without any preservative can last for 3 months if stored at 50℉ and only one month at room temperature. You are better off buying commercial peanut butter to stockpile because these can stay fresh for up to 9 months in your pantry.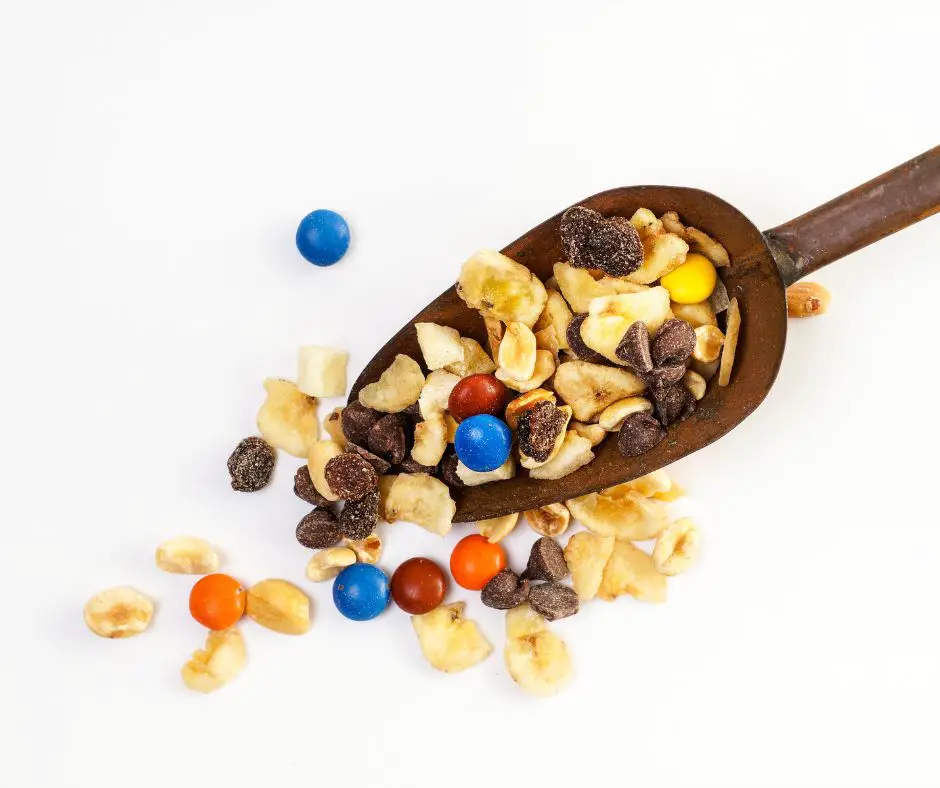 Properly stored trail mix can have a shelf life of about 12 months. That is its prime, but you can still use it after that. Just ensure there are no possible signs of spoilage. It is better to store them in Ziploc bags and in a refrigerator to make them last longer.
Trail mix is one of the best survival foods to stockpile because of its long shelf life and nutritional value. 28g of serving contains 140 calories, 9g of fat, 4g of protein, 14g of carbohydrates, and other nutrients. It is also cholesterol-free, making it a heart-friendly food.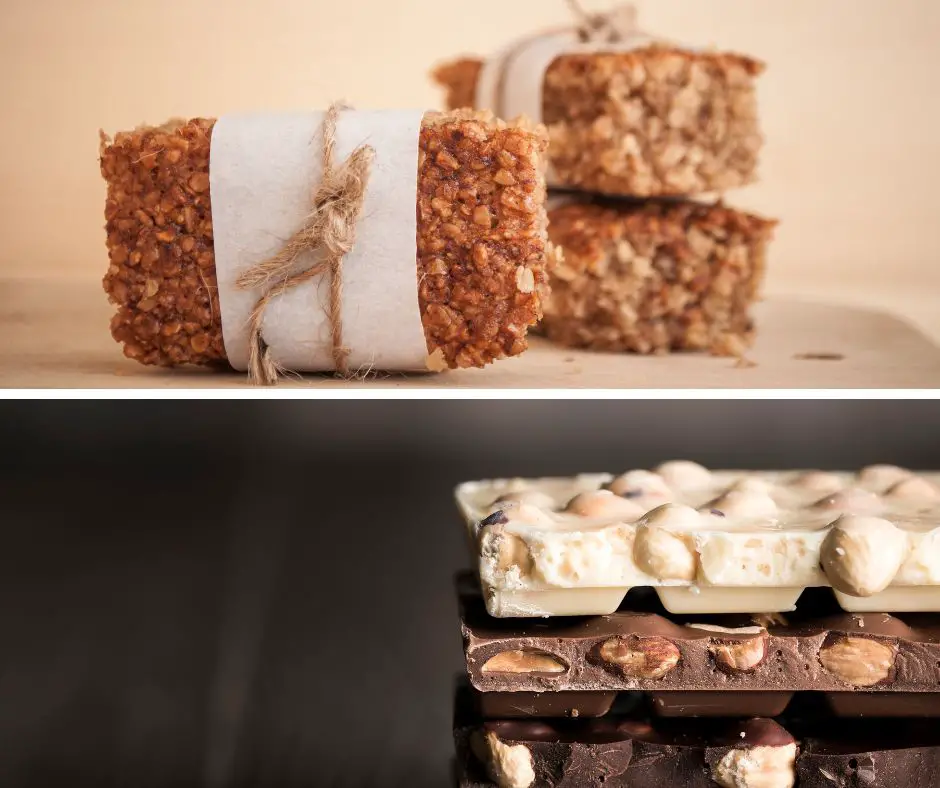 Energy and chocolate bars are great snacks for hikers and campers but can also be stockpiled as emergency survival foods. They are healthy, filling, and portable and are excellent sources of carbohydrates.
Energy bars have a long shelf life, with some going up to 5 years. They can maintain their flavor and consistency over that period.
You don't have to eat tons of food to get the energy you need for the day. These bars are the most efficient survival foods to stockpile.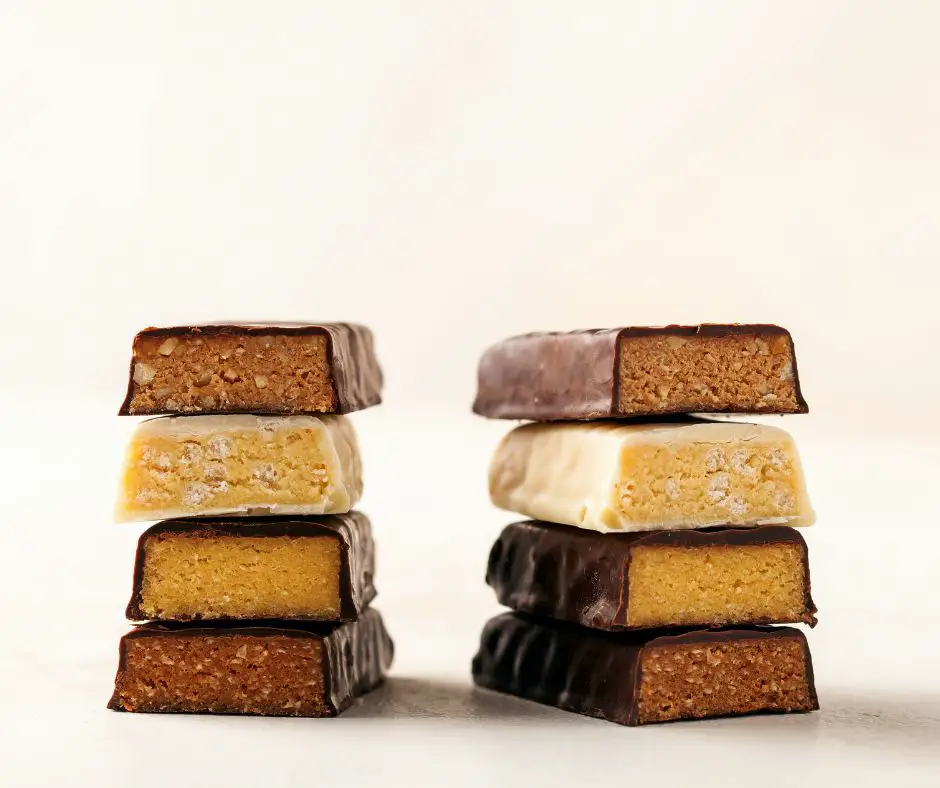 Like energy bars, protein bars are also the outdoor adventurers' favorites because of their portability and efficiency. They can stay fresh for about 1 year at room temperature, but you should always check the expiry dates on the package.
Protein bars are nutritious. As the name suggests, they are the source of protein your body needs for muscle development. Besides, they are made with hearty ingredients such as nuts, oats, dried foods, and many others.
Protein bars are the best for stockpiling because they are compact and lightweight. They don't take much space in the store.
What Else Do You Need?
You need more than just food to survive any emergency situation. Emergency first aid kit, water, and other drinks are also essential for survival. Ensure you also stockpile these items if you get injuries and want to attend to yourself before professional medics come to your aid.
Drinks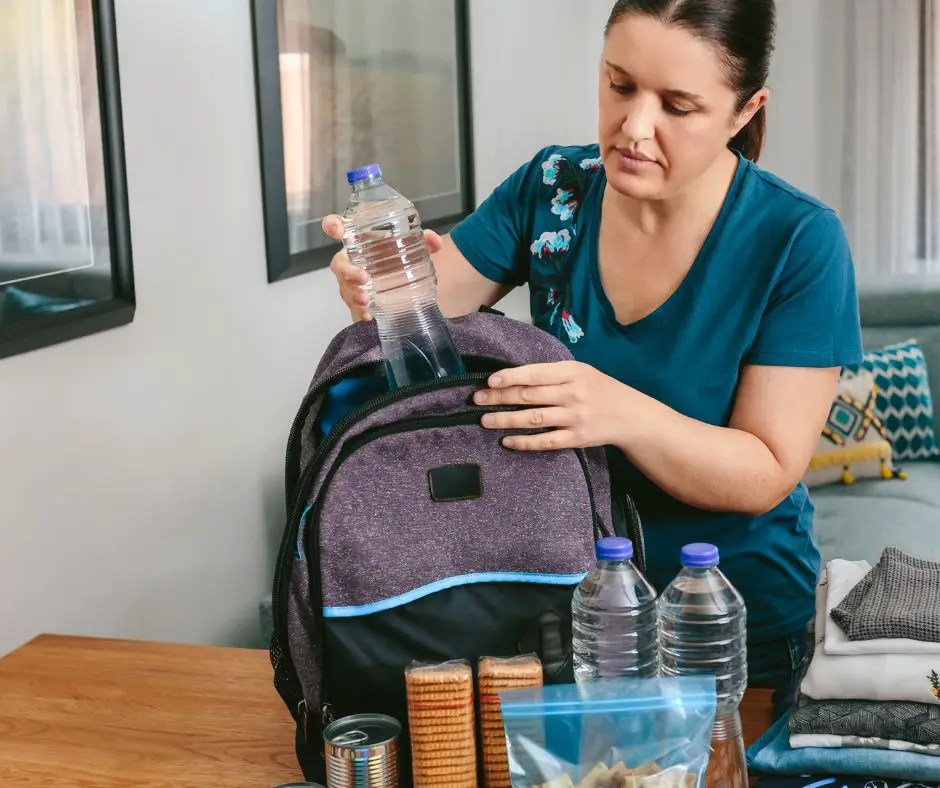 You need water to cook most foods that you stockpile. But apart from that, you will also need clean drinking water to avoid dehydration during an emergency. You should have at least 1 gallon of water per person in your household for three days.
You may also need other drinks besides water. So, consider stockpiling the following:
An emergency survival kit can help you survive the hardship you are in. You may not carry everything in the house when you have to relocate. But with a well-stocked emergency kit, you can survive any situation.
An emergency kit includes survival gear and multi-functional items, such as a defense pen, spoon, blanket, and many more! Generally, it allows you to survive away from the comfort of your home. 
First Aid Only 298 Piece All-Purpose First Aid Emergency Kit
First Aid Only 298 Piece All-Purpose First Aid Emergency Kit (FAO-442)
Kit Includes: Adhesive fabric and plastic bandages, antibiotic ointments, BZK antiseptic towelettes, burn cream packets, aspirin, ibuprofen, gauze roll and pads, wound closures, cold pack, and other multi-use items for any potential emergency
Convenient Packaging: Fabric case with clear plastic pockets for organization and easy access to first aid supplies in an emergency
Compact and Spacious: Two separate layers with individual compartments make retrieval easy and quick. Soft sided, zippered case great for travel and on the go use
Emergency situations take all forms. Some may be associated with injuries that need immediate attention. In many cases, medics may take time to reach you. So, having a functional first aid kit can help you survive such unfortunate situations.
Homestockplus Comprehensive First Aid Kit with
【2023 Upgrade】Comprehensive First Aid Kit with Labelled Compartments, Molle System Emergency Kits for Car,Home,Hiking, Backpacking, Camping, Traveling, and Cycling
✔【The First Aid Kit You Deserve To Have】In an emergency situation being prepared means the difference between life and death. The Homestock+ First Aid Kit helps you make that difference. Design to help you tackle most emergency situations, and help someone before professional rescue comes. It always has your back.
✔【Buy Yourself More Gloden Time】As our research shows how well a first aid bag organized decide you got extra 30% time or not in serious injures. Homestock+ First Aid Kits can help your with that. All supplies are labeled in its compartments. It contains a user guide which not only tell you the instructions for each item, but also tell you the steps to solve the situation you likely to encounter. Compact, Durable and well designed, it's built to save your time when you need it the most.
✔【Comprehensive First Aid Suppiles】This trauma first aid kit has a complete first aid treatment product. It is contains the most use friendly and popular first aid supplies for massive bleeding control,includes:tourniquet, tactical Israeli dressing, and compressed gauze. Perfect for first aid care of any emergency needs during home,office,travel and outdoor adventures such as camping, hiking, cycling and boating.
A first aid box should have the following items:
Antihistamine cream or tablets
Distilled water for cleaning wounds
Eyewash and eye bath
Plasters in a variety of different sizes and shapes
Small, medium, and large sterile gauze dressings
A pair of scissors
Alcohol-free cleansing wipes
Sticky tape
Digital thermometer
At least 2 sterile eye dressings
Triangular bandages
Skin rash creams, such as hydrocortisone or calendula
Cream or spray to relieve insect bites and stings
Antiseptic cream
Painkillers such as paracetamol
Crêpe rolled bandages
Safety pins
Disposable sterile gloves
Tweezers, etc.
4 Tips For Easier Survival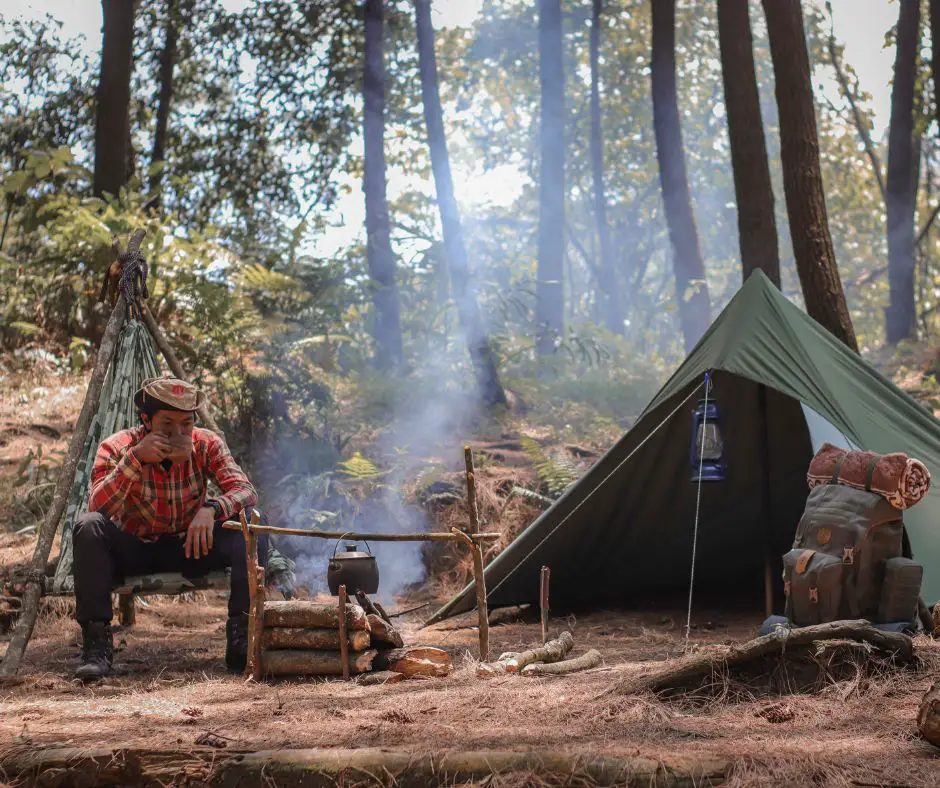 Stockpiling foods, drinks, and emergency kits does not mean easier survival. You can still run into challenges, but you can overcome them with the following tips:
Proper food storage
Learn survival skills and establish a survival farm
Learn how to preserve foods to extend their shelf life
Know how to protect your survival food stockpile from the hungry masses
These four tips will ensure you survive any emergency situation.
Food Properly Stored
The survival foods listed here generally have a long shelf life. However, that is dependent on several conditions you need to control. You need to store your food in the most appropriate place to get maximum shelf life.
The shelf life of any food is affected by heat, light, moisture, pests, and oxygen. So, consider keeping them in a cool, dark, dry place. Keep your food in an airtight container and protect them from pests. But if you cannot get sealable containers, use foil pouches and oxygen absorbing packets.
Learn Survival Skills and Survival Farm
Your food stock will run out if you don't restock or supplement it. Learn other survival skills such as hunting, foraging, fishing, and farming. Know how to grow a few vegetables in your yard to keep the food supply.
Additionally, a backyard garden will give you a fresh supply of vegetables and fruits. So, you won't have to rely only on the preserved food. Some farming and survival skills will go a long way to ensure easier survival.
Learn to Make Your Own Long-Lasting Survival Food
Some people don't know how to cook. It is sad but it is the truth. Your stockpiled food will offer you little to no help in an emergency situation if you don't know how to prepare them. You only get the maximum nutrients from any food source if you know how to cook it.
Properly cooked food is nutritious and delicious. You and your family will enjoy being at the table, but only if you can cook.
Learn To Protect Your Food from The Hungry Masses
People will instinctively do anything to get food if they are hungry. So, the first survival strategy should be how to protect your food reserves.
Don't allow people to forcefully grab them because you will go hungry once your stock is depleted. We are not saying that you should not share with others. After all, sharing is caring. But you should not allow the masses to invade your store
Conclusion
Surviving an emergency situation is easy if you prepare for it in advance. Stockpiling food, water, and emergency kits is the first step, but you should also learn basic survival skills.
You can be stretched to the edge. But if you know how to handle hardship, you can easily survive without much struggle.
Thank you for your time reading this article at Em Offgrid. We appreciate your time and believe this information will help you to better prepare for emergencies. Kindly share this content with friends to also enlighten them.