An off-grid lifestyle can be easy and complicated at the same time. Some people have defected at the same time when many people have a fulfilling life away from busy city streets.
Regardless of what you are passing through, these tips for living off-grid will better the situation.
Living off-grid is a lifetime dream of many people. People yearn to be self-reliant and free from noise and endless bills from utility companies. Some make it a reality. But sadly, others fail.
These tips for living off-grid will help you be the person you dreamed of. It will make your newly-found lifestyle better than before. Read on for details.
Is Living Off-Grid Worth It?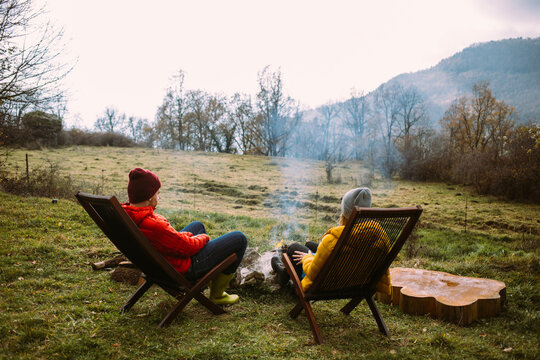 Many people are considering going off-grid for the right reasons. It is worth choosing this lifestyle if you are ready for it.
In recent years, the cost of solar panels and power storage batteries has been going down. The electricity bills have also skyrocketed in the past few years. It is, therefore, sensible to stay off the grid.
You can rely on solar and other eco-friendly sources of electricity. Also, you can grow your own food, manage your waste, fetch water, and remain self-reliant.
However, becoming an off-gridder requires preparation. This factor may force you to depend on utility resources as you journey towards impudence.
You should manage everything if you take the time to choose the location and save to begin your new lifestyle. It is worth every penny you save!
7 Best Tips To Live Off-Grid Easier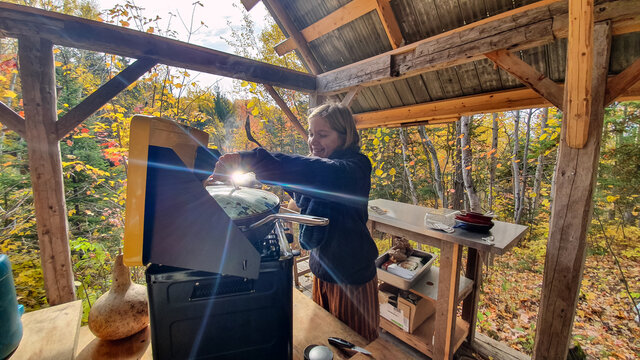 Many people have become off-gridders and are comfortable in their new lifestyle. However, we also have some defectors who found it unbearable to live off the grid.
What brings this difference? It is your approach to the process and strategies that make the difference.
You should choose the location wisely, find multiple energy sources, stay connected, and learn to be self-reliant.
That is possible in different ways. Here are the details of making off-grid living easy and worth it:
Choose the Right Places To Start living off-grid
The main factors to consider when looking for a place for off-grid living are natural resources.
These entail food, water, weather, and other material you need. Some areas offer you all of them, while others provide limited natural resources.
Next, you can choose the best country for off-grid living, having the mentioned natural resources.
Check the legality of living in that country, weather and climate, population density, crime rate, and other optional factors. You can consider the USA, Italy, South Africa, Brazil, Japan, British, etc.
If you want to become an off-gridder in the United States, find out the best states for off-grid living.
You also need to check on the legalities, food resources, weather and climate, land prices, property taxes, and all factors that may influence your decision.
States such as Idaho, Missouri, Ohio, Montana, Vermont, Tennessee, and others are arguably the best.
Off-Grid But Stay Connected
You can go off the grid but still stay connected to the rest of the world. Your family, friends, followers, and where you earn your livelihood are still part of your life.
An off-grid lifestyle doesn't mean living like veterans. In this highly technological era, you cannot cut communication with people.
Staying connected off-grid is possible if you have a cell phone and access to the internet.
Your phone can allow you to access the internet or use other means such as Google Internet Balloons, WiMAX, Unlimitedville, satellite internet, and many others.
Find more connection options when living off-grid.
Check out: 12 Intelligent ways To Stay Connected When Living Off-grid
TP-Link AC1750 Smart WiFi Router (Archer A7) -Dual Band Gigabit Wireless Internet Router for Home
Sale
Have Multiple Energy Sources
Energy is the main challenge to off-gridders and those aspiring to adopt this lifestyle.
The main fear is a lack of electricity or power blackouts. Fortunately, the costs of solar panels and batteries have been consistently coming down.
Many people choose solar power, but it is beneficial to exploit more than one source.
Multiple off-grid energy sources exist that you can choose from. Consider wind power, mini hydroelectric power, geothermal, and others.
With multiple energy sources, you can never lack electricity, even when the weather changes.
You can switch to mini-hydro or wind power when solar energy is limited during winter. Similarly, when water is limited in summer, you will be getting enough solar energy.
However, you should have enough budget and be in a place where these alternative energy sources can be harnessed.
Also read: 5 Best Energy For Off-Grid Living
Always Collect Rainwater if You Possible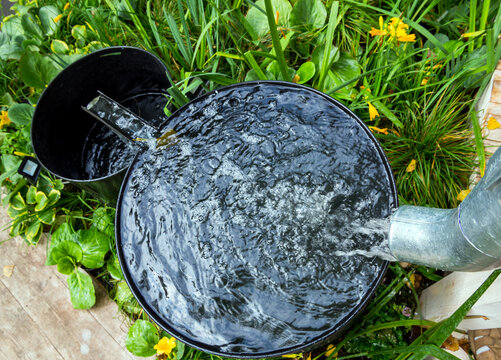 If you live in an area that receives enough rainfall, you should not let all that go to waste. All you need is to know how to collect rainwater for drinking and other uses.
This may involve buying food-grade water barrels and/or digging a leakproof water hole.
The water storage capacity you need depends on your water requirement and weather. The longer the dry seasons take, the more water barrels you need.
You will also need more rainwater storage units if you have a large family or use water for other purposes such as watering animals and irrigation.
If you plan everything according to your water requirement, you may not need to fetch water from natural sources.
Digging boreholes may also be unnecessary. Besides, you only need the upfront cost for buying water barrels.
Build a Garden and Consider Livestock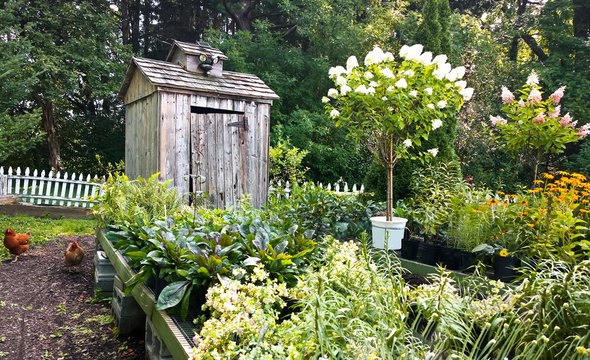 We need food to live and go about our daily duties. If you live off the grid, you may not have access to a food store or supermarket where you buy food.
Also, your income off-the-grid may not allow you to buy everything. Hence, the need to grow your vegetables and cereals and keep livestock.
Learn how to grow a survival garden for a constant supply of vegetables, fruits, and grains. If you are not a vegetarian, you also need to keep livestock that can provide you with milk, meat, or both.
Different domestic animals can provide you with all these, including companionships. Consider having pets.
Keeping livestock either for any purpose is a challenging task. Different animals require care, which differs from one animal to the next.
You should learn how to keep livestock off-grid before you actually go off-grid.
Also read: The 5 Best Livestock For Off-Grid Living
Research And Learn To Do Everything Yourself
To make living off-grid easier, you should be a DIYer.
Remember, it will be nearly impossible to call a plumber, an electrician, a carpenter, a doctor, and any other professional to help you.
You should learn how to do all these things by yourself.
There are lots of things to learn when thinking of living happily off-grid. Consider these off-grid DIY ideas that do not require any professional knowledge.
You only need to be a handyman or open to trying different things. Mastering the skills will save you time and make your life quite bearable.  
Make Money Wherever You Can
You don't stop making money when you go off the grid. Even if you become self-reliant, you still need cash to make your life complete.
You still need to spend money on things you cannot make or access.
Consider choosing any career for living off-grid. You can be a farmworker, media star, businessperson, blogger, YouTuber, etc. Don't sit idly and rely only on what you can make.
You may have plumbing, engineering, or any other skill that can still earn you extra coins off the grid.
Check out: 25 Brilliant Tips To Make Extra Money From Home
53 Gallon Portable Rain Barrel Water Tank – Collapsable Rainwater Collection System Storage Container
Sale
53 Gallon Portable Rain Barrel Water Tank - Collapsible Rainwater Collection System Storage Container - Water Collector Barrels Include Two Spigots and Overflow Kit - Comes with 25 Garden Labels
53 Gallon Capacity, 27.5'' tall x 24'' wide. Portable, collapsible, quick no-hassle assembly and storage. Easy to transport
Built with the highest quality duty, 3-ply PVC material and super-tough zipper, UV-heat/cold-freeze resistant. Built to last outdoors
Pack list: high flow spigot, downspout spigot, overflow spout, leakproof washers, 6 sturdy legs/feet, super-tough barrel with filtered intake hole
Some Thoughts
If you plan to go off the grid, we wish you the very best of luck. But if you are already an off-gridder, we hope you will have a better start, following the tips discussed here.
An off-grid lifestyle is fun and fulfilling, but only if you plan and do everything just as expected.
Also, You should stay connected to the rest of the world for your own good. Your family and friends will not go off-grid with you, you still need to maintain your friendship and relationship.
You may still need other services that are not available in your location. Don't cut communication with others!
Thank you for taking your time reading this article on the best off-grid living idea. The Em Offgrid now encourages you to share it with your friends who also need this information.