Do you want to buy survival gear but are low on budget? No problem! You can still find high-quality free products from different manufacturers.
Free survival gear can be promotional, but you can grab the opportunity to stock for less.
But are they free? Sellers may expect you to pay shipping and handling fees or buy other products to help them cover the cost. Fortunately, you do that voluntarily.
Read on as we present the list of the most reliable and quality survival gear you can buy for free.
Is This Survival Gear Really Free?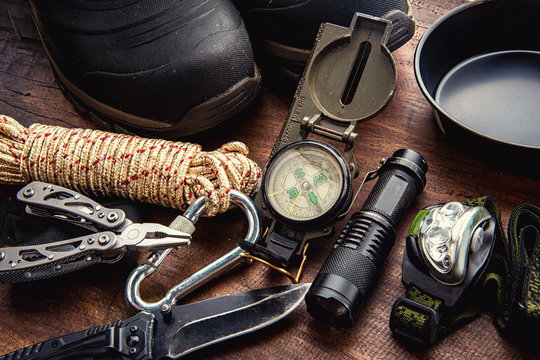 Yes, but you may have to cover the shipping and handling fee. Some dealers, however, send the survival gears to you for free. You don't pay a penny for them! But how do they recover the cost?
Most survival gear manufacturers give free items as a marketing strategy. Sellers hope you will buy other premium products or subscribe to their survival courses.
Generating leads in this digital era may be challenging. So, survival gear manufacturers and suppliers offer free items to get more people to add to their subscription list.
You may be asked for your email address to be informed of future promotions and persuaded to buy other products.
Also, free digital gear helps the manufacturers and suppliers to develop customer loyalty for a long-term partnership.
However, you are not being pressured to offer anything in exchange for free survival gear.
Just unsubscribe from the mailing list if you don't feel like it. So, you should read the terms and conditions and learn how to opt-out.
Lastly, not all websites that advertise free survival gear are genuine. The internet is full of scammers of all sorts.
Don't just trust any word you hear or read online. Some fraudsters are only after the shipping and handling fee you will pay for the items.
Also read: 40 Best Survival Websites
24 Free Survival Gears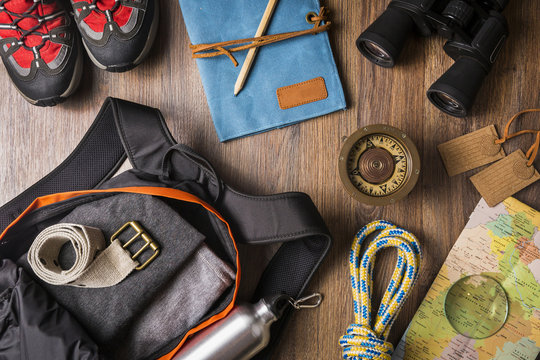 The list of free survival gear you can buy is long. It also contains various items for different uses. So, you only choose what meets your needs.
We have researched and come up with 24 free survival gear you can consider. They include the following:
Waterproof Firestarter Free
Firestarter is popular among camping enthusiasts. But even if you are not the type, you still need this waterproof Firestarter. You don't know when it will come in handy.
This item can start a fire even after it gets into the water. It is an all-inclusive item featuring a rod and wick.
It is the ultimate survivors' choice because it is portable, easy to use, and lasts longer. You can also use it to start a fire in any situation.  
Waterproof Lighter Free
The seller is giving this 21-dollar waterproof lighter in exchange for your opinion. You only need to send your feedback to the manufacturer once you have received and tested the item.
This lighter is also 100% waterproof and designed to last with solid stainless steel that never rusts. You can use it to start a fire in any condition and take it anywhere.
Evalast Fire Clip
The Evalast Fire Clip is the ultimate Firestarter for every survival situation. It is designed for compatibility and durability.
Its matchstick design also features a keychain ring and a bottle opener, making it stand out among other firelighters.
It is a perfect everyday carry tool that starts fires any time, regardless of the conditions or where you are.
Survival Business Card Free
A survival business card is the ultimate multi-tool for everyday carry. It is designed for portability and fits in your wallet like all other cards that you carry around with you.
A survival business card is made of powder-coated steel. It can act as a can opener, ruler, phone stand, 6-hex wrench, fruit peeler, letter opener, box opener, etc.
Free Water Purifier Aquastiq
Water is life, but you can be lost in the jungle without clean water for drinking or other uses. That is why you need a water purifier as survival gear.
A water purifier can cost you a few bucks. Fortunately, you can get one for free. AquaStiq is a portable water filter for getting clean water from dirty water.
It is the best item for campers, survivalists, and travelers who want clean water wherever they go. One of its main highlights is the ability to remove 99.99% of waterborne bacteria from water.
Free Tactical Flashlight
The jungle can get very dark if the sun goes down when you are still foraging or exploring.
A flashlight comes in handy in such situations. Also, you will need it as a backup light source when there is a power shortage or out camping.
This site offers survivalists tactical flashlights to aid any situations they may find themselves in. Claim it for free now!
Hybeam Micro Tactical Flashlight
Hybeam Micro Tactical Flashlight is a perfect survival tool with different uses. Its blinding blaze beam can be helpful in fighting back an assailant by shining the beam into the eyes.
Also, you can use it as an emergency alarm or for finding your way home. Its beam is visible 170 feet away!
This item is compact, waterproof, lightweight, and long-lasting. It only requires a single AAA battery for operation.
Free Optic Fire Starter
An Optic fire starter makes it easy to start a fire when the sun shines. The sun's rays are concentrated on a spot that creates fire in seconds. However, you will require a kindle.
This product is portable, compact in size, and convenient to use. Unlike other fire starters, Free Optic Fire Starter is sustainable.
It never runs out of fuel and will work as long as you have the sun. The only disadvantage is that you cannot use it at night.
Evatac Combat Dagger
A dagger is a self-defense weapon that can save your life in the jungle or from a human assailant. It can also double up as a hunting or foraging tool.
This free Evatac Combat Dagger is a symmetrical double blade and 9-inch long made of stainless steel and a matte black finish for durability.
The knife also features a comfortable, rubberized handle, brass lanyard hole, and a belt sheath.
Evatac Rescue Knife
Evatac Rescue Knife is a self-defense tool that can perform other functions. It features a belt cutter and emergency glass breaker, making it an ultimate survival tool.
The knife has a sharp drop point blade of stainless steel to resist rusting. It also has a spring assisted folder that makes it more compact and safer to carry around.
142Pcs Professional Survival Gear
Sale
Survival Kit and First Aid Kit, 142Pcs Professional Survival Gear and Equipment with Molle Pouch, for Men Dad Husband Who Likes Camping Outdoor Adventure (Green)
【Christmas gift ideas】 High-quality comprehensive emergency survival first aid equipment, best gifts for men, father, family, friends. You can enjoy a more relaxed and safe adventure with our survival kit. If you and Your family, are not satisfied with our product, please contact us in time, we will serve you wholeheartedly.
【A Must Have Survival First Aid Kit】LUXMOM survival kit is unique in that it was specifically designed by survival experts. The comprehensive survival kit not only includes 21pcs multipurpose survival tools, but it also offers 106pcs first aid kit, and a fishing tools set which can meet your different needs and provide the most safest and comprehensive protection for any outdoor activities like camping, hiking, car travel, climbing, boating, etc.
【Wide application range】This survival kit is great for firefighters, first aid personnel, hikers, campers, outdoor sports enthusiasts, etc. It is idea for car, ship, bicycles, motorcycles, workplace, travel, shooting, hunting, camping, hiking, fishing, boating, cycling, outdoor sports, wilderness adventure and other activities.
USMC Neck Knife
The USMC Neck Knife is another free survival gear to consider. You can use it for hunting, foraging, or self-defense, just like many other knives.
Its design features a 4-inch long, razor-sharp blade made of stainless steel to resist rusting. This product comes with a blade cover and quick access neck chain to make carrying it easy.
Money Clip Knife is an ultimate self-defense weapon that will make you a hero when attacked by the bad guys. It boasts of an unassuming discreet design and a stylish chrome finish.
The blade is razor-sharp to help you defeat the assailant in no time. The knife is also rust-proof and folds back for safety.
This product also boasts an unassuming discrete design and razor-sharp blade. However, it is longer. The overall length is 7.4 inches.
Tactical Black Karambit Knife has a protective sheath and quick access neck cord. It is also ergonomically designed for easy handling.
Carabiner Superknife is more than a knife. It also comes with an integrated Phillips and slot screwdriver and bottle opener.
Other features that make this survival gear an ultimate self-defense tool is its razor-sharp SS blade and contoured handle for comfort and grip. Get it for free from this site.
Fire Striker
This is a perfect, compact, and lightweight 4-in-1 Firestarter. It is best for camping, bugging out, and an emergency kit. 
This fire striker is also reliable and can spark in any weather. It is rated 5,000 strikes and comes as a complete kit. It consists of a compass, emergency whistle, and saw.
Evatac Hybrid Duffel Bag
You can get this 60-dollar Evatac Hybrid Duffel Bag for free. The only thing required is the shipping fee, and the seller will dispatch your shipment.
The Evatac Hybrid Duffel Bag is made from premium 600D Oxford cloth, quality zippers, and stitching to ensure durability. Its main highlight is the ability to turn from a duffel into a rigid backpack.
American Woods Face Shield
The face shield offers maximum protection from UV, wind, and snow. It is the perfect survival gear for hunting, fishing, biking, etc.
The face shield is lightweight, breathable, and moisture-wicking. It is all you also need for dust and insect protection.
7 in 1 Survival Whistle 
This survival tool consists of a whistle, LED light, compass, thermometer, signal mirror, magnifying glass, and a storage container.
It is the ultimate gear for surviving in the wilderness. Fortunately, it is all free!
Paracord Survival Kit 
The unthinkable can happen when you are in the wilderness. Hikers, campers, and travelers often send SOS signals when the adventure goes wrong.
That is why you need a paracord to help save your colleagues because the response team may take time. This survival kit is free of charge from this website. Just claim the offer!
The EDT Tool (Mini Multi-Tool)
This survival gear is invaluable, yet you can get it for free. It has many mini-tools that perform different functions, including a surgical blade, Philips screwdriver, can opener, pliers, etc.
It also folds into a compact item to carry in your pocket or tie to your keychain.
Tactical Pen
The tactical pen is a number one rated emergency escape tool but can also be a self-defense weapon. Ordinarily, you can use it to make notes of your do-to list or other things.
The pen is made of military-grade specifications that can shatter glass instantly. Its tip is made of unbreakable tungsten, giving it all the extraordinary capabilities.
Survival Kit 28 in 1
Gifts for Men Dad Husband Teenage Boy, Survival Kit 28 in 1, Survival Gear Tool Emergency Tactical Equipment Supplies Kits for Families Outdoors Camping Hiking Adventures… (Black)
【Survival Kit】This is a professional emergency survival equipment kit. Included: waterproof box, tungsten fountain pen, tactical compass, flashlight, water bottle clip, two screw drivers, multifunctional spork, wire saw, , 5-in-1 survival rope bracelet, fire starter, carabiner, multifunctional card, ruler, first aid blanket.
【High-quality Emergency Equipment Set】All is made with high-quality, long lasting materials that will stand up to the elements. Keep surviving with failure-free emergency supplies gear even after prolonged use, allowing you to enjoy the adventure time of camping, wild adventure or mountain climbing.
【Widely Used】The emergency survival kit 15 in 1 professional survival gear tool kit includes emergency supplies that are suitable for outdoor survival or camping. It is ideal for those who like hiking, hunting, wilderness survival, fishing, outdoor adventure, hiking and outdoor camping.
J5 Tactical Flashlight
Consider this spotlight if you are still shopping for what to add to your bug-out bag. It produces bright light to help you find your way home through the dark.
You can also use it as a self-defense weapon because of its glaring property. The light can temporarily blind the assailant, giving you time to escape.
Emergency Survival Blanket 
The temperature outdoors can fall below freezing point. If you don't have an emergency survival blanket for warmth, you can catch a cold or freeze.
Use the promotion to get this free survival gear. It is designed to keep you warm through the night regardless of the prevailing conditions.
Deck Of Seeds Cards
Deck of Seeds cards are more than just playing cards for you and your family. They are packed with information you need to survive in different situations.
Apart from playing to spend time, it becomes a learning session. The texts on them are readable and offer survival tips. Get them for free!
Conclusion
Nothing is free, right? No matter how you view the free survival gear, it is a win-win for the seller and the buyer.
But don't panic. Everything works to your advantage. But if you can't find the items listed in this article, the promotion may have expired or are out of stock.
Thank you for your time reading this article at Em Offgrid. We appreciate it and only ask you to share this article to pass the information to others.